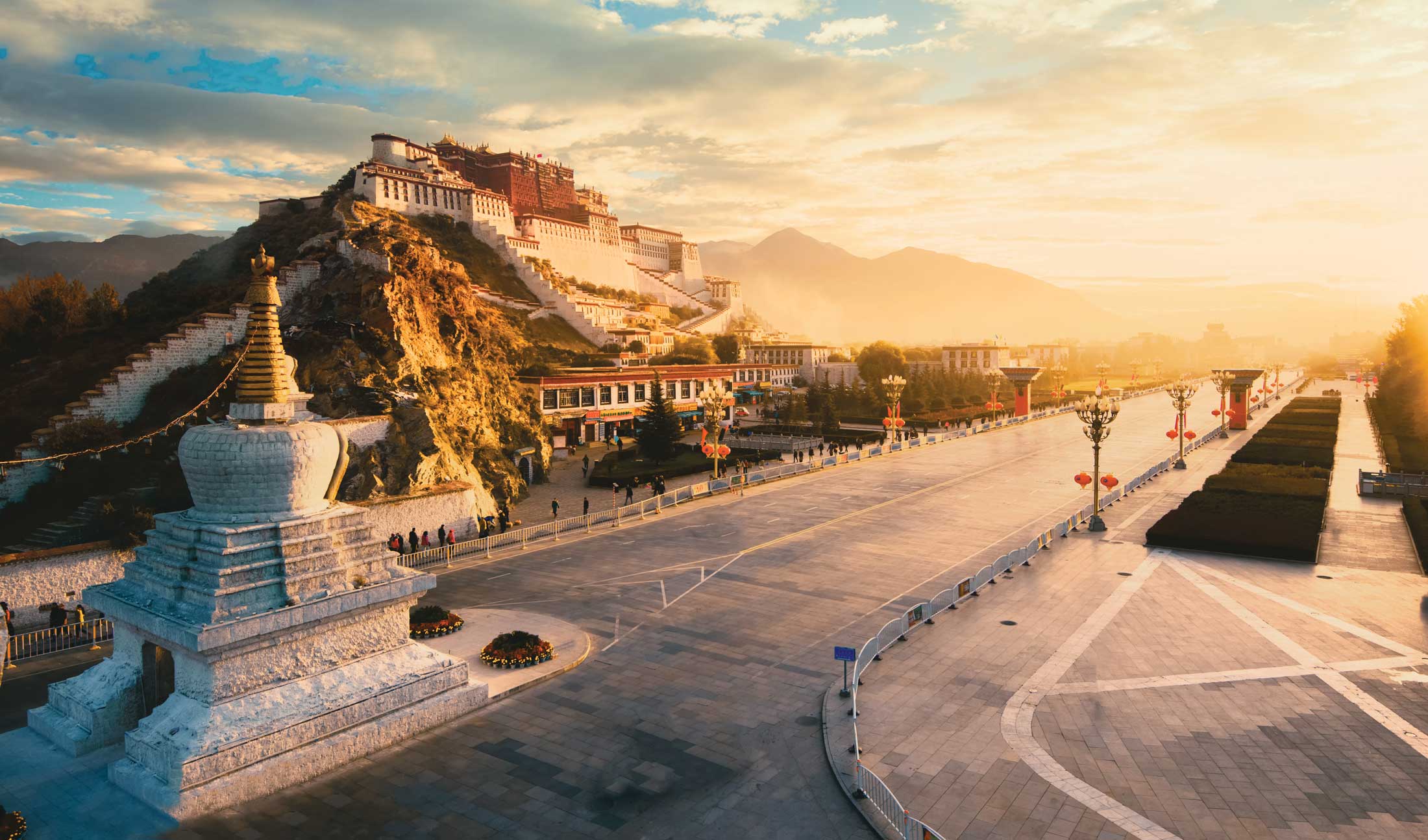 Tibet – The Rooftop of The World
Traveling to Tibet is challenging, yet rewarding. Tibet offers you stately monasteries, breathtaking high-altitude walks, and stunning landscape of the world's highest mountains. Let's explore Tibet now!
Lhasa Elevation 3658m
Lhasa is the capital of the Tibetan Autonomous Region and the heart of Tibetan Buddhists. You will normally stay here longer to adapt to the high altitude, before your trip to higher places in Tibet.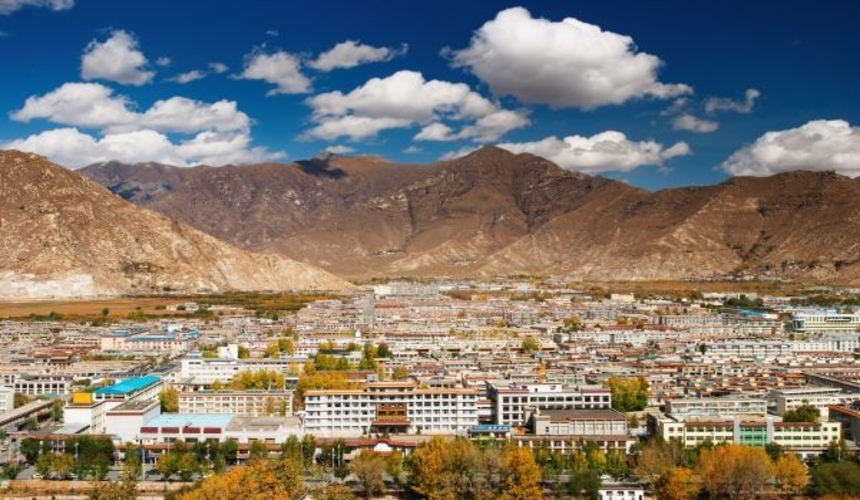 Johkang Temple
Jokhang Temple is the spiritual center of Tibet and is one of the holiest destinations for Buddhist pilgrims. It is believed that every Tibetan should visit and pray here at least once in their lifetime.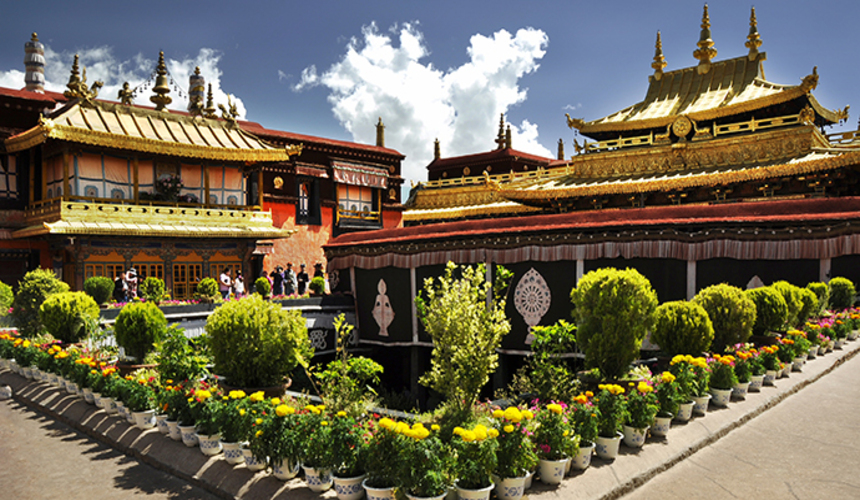 Sera Monastery
It is known as the place to see the monks debating. Scriptures were written in gold powder, fine statues, and unparalleled murals can be found in this monastery.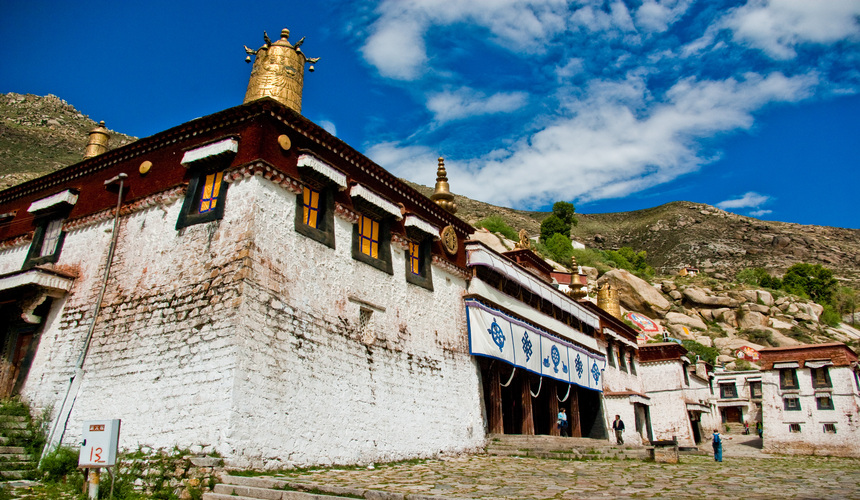 Potala Palace
This is a place of 1000 roomed structure that sits on the hillside presiding over the capital that is now a UNESCO World Heritage Site and museum. It is the old administrative centre and the seat of government of spiritual Tibet.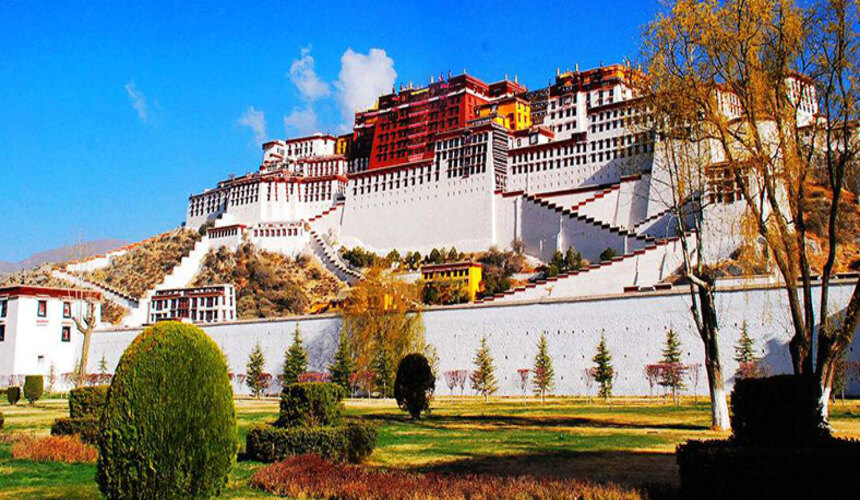 Norbulingka Palace
It is known for having the most extensive manmade garden in Tibet with a peaceful and tranquil atmosphere. You will easily get yourself relaxed when strolling around the garden.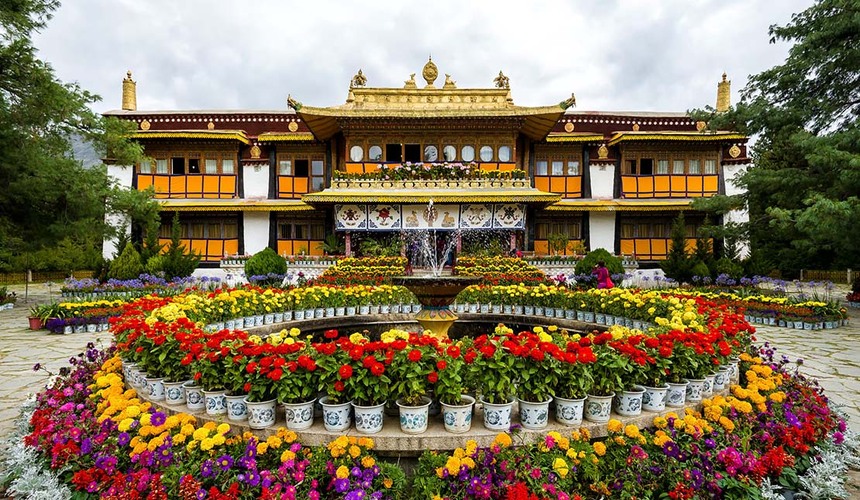 Namtso Lake
It is located in the northwest of Lhasa which is the highest saltwater lake in the world with an altitude of 4718 meters. Consisting of over 1500 lakes and five big islands, it is a wonderful place for photo taking, especially in the summer.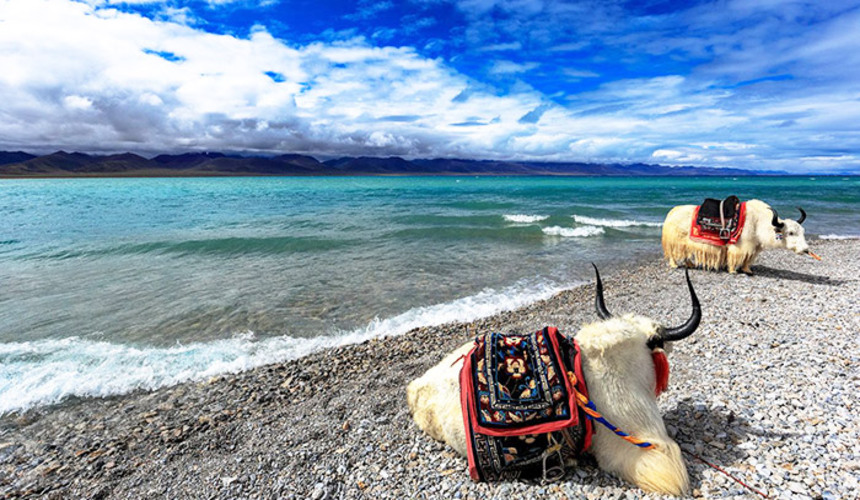 Gyantse Elevation 4000m
Gyantse Town, once to be the political, economic, and transportation center of Tsang. It is the perfect place to admire the natural sightseeing and historical sites here.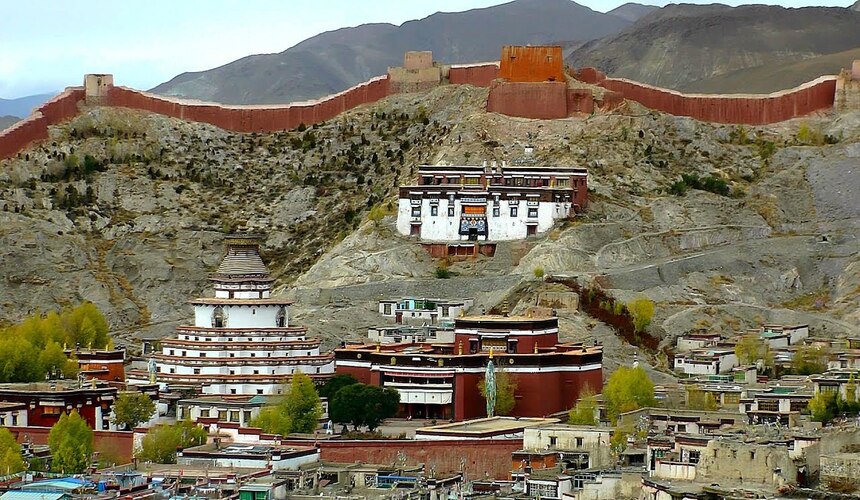 Gyantse Dzong
Gyantse Dzong is one well-preserved fortress with historical significance in Tibet. Climbing to the top of Gyantse Dzong, you can overlook the Palcho Monastery and Gyantse's old town.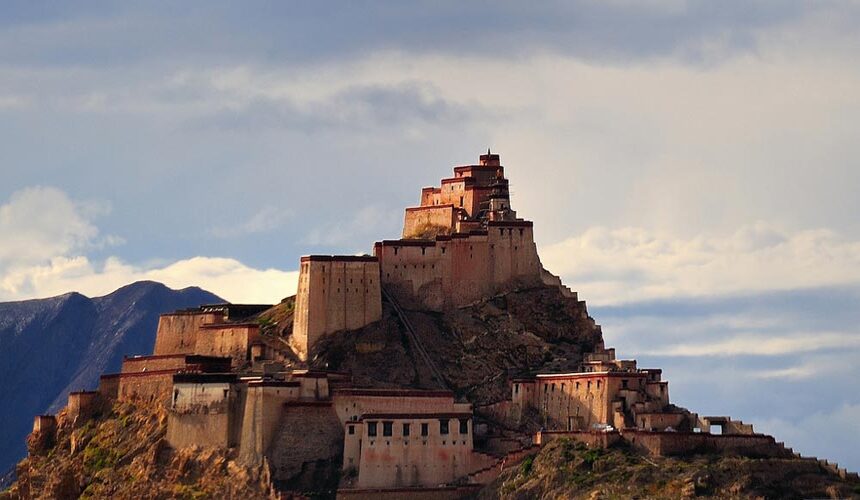 Palcho Monastery
Palcho Monastery owns a Nepalese-style Kumbum Stupa which shows architectural treasures as well as cultural relics like Buddhist sculptures, religious murals, and Tibetan art.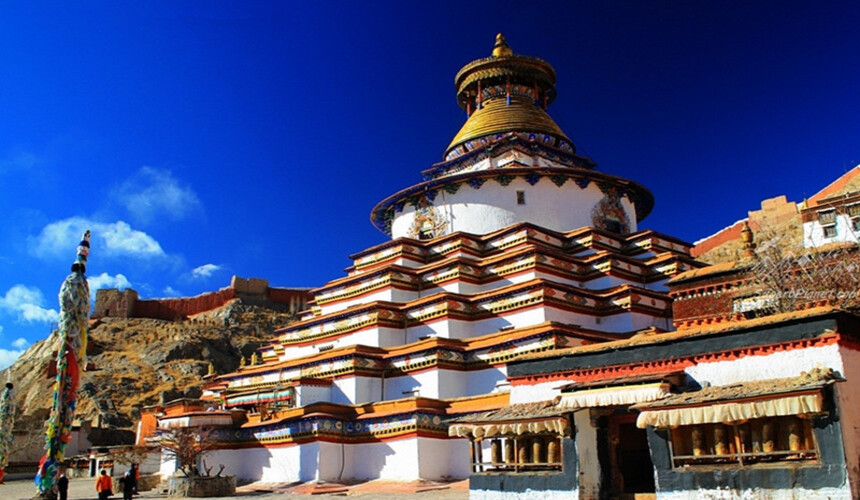 Yamdrok Lake
Yamdrok Lake, also known as Yamdrok Yumtso, is one of Tibet's three holy lakes and is known for its mystery. Kambala Pass, sitting at an altitude of 4,990 meters above the lake, offers unparalleled views over Yamdrok Lake.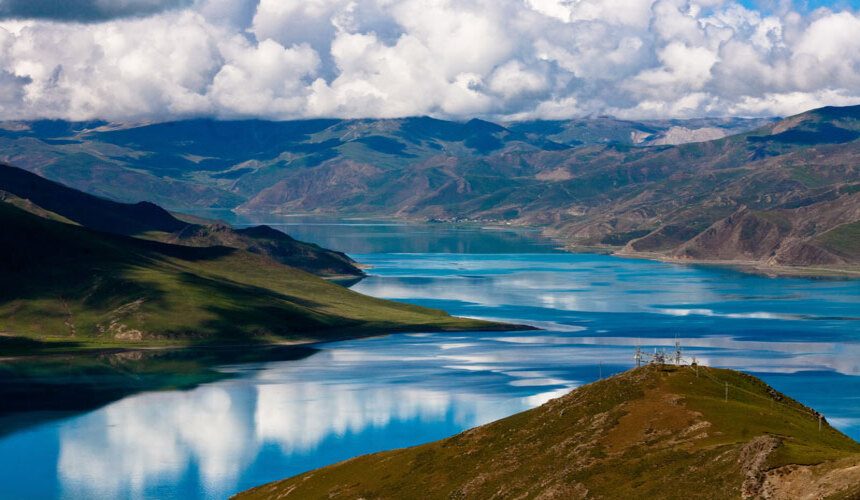 Everest Base Camp Elevation 4980m
On the way to the Everest Base Camp area, you get to visit the Gyatso Pass at 5248m. One of the special things here is you can use the highest toilets on earth.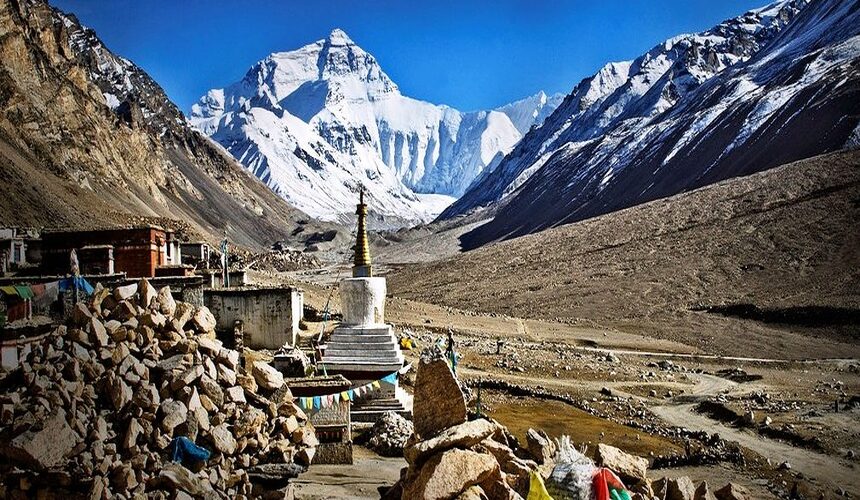 There are three base camps on the Tibet side of Everest. On the North Col climbing route up the mountain, there are two base camps: 'Everest Base Camp' and 'Advanced Base Camp'. In the Kangshung Valley, beneath the sheer east face of Everest, is the third base camp that is rarely used by climbers because the route is very dangerous.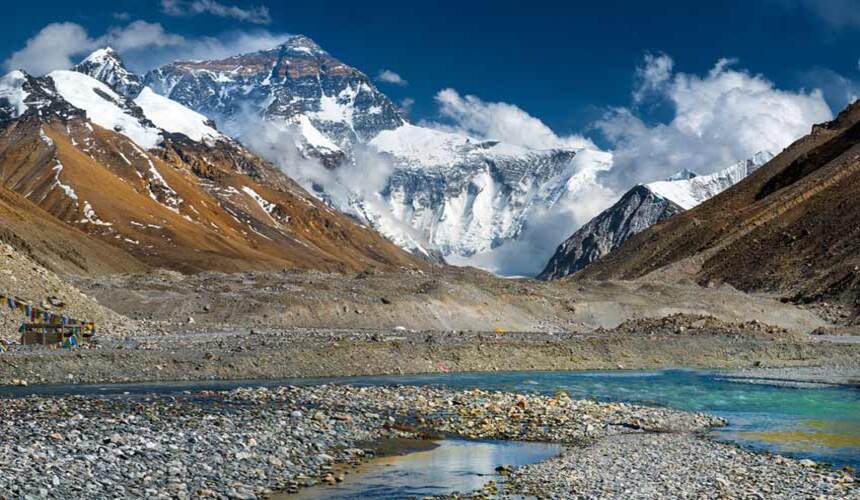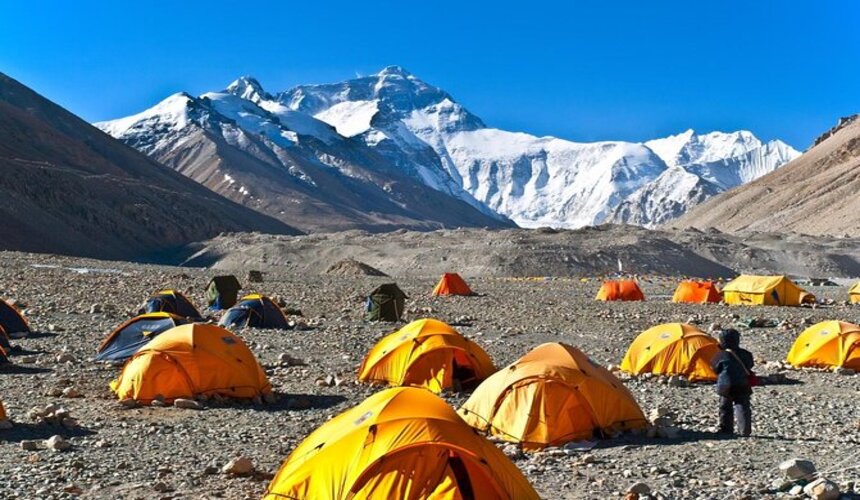 Travel Tips
Q1: When is the best time to visit Tibet?
A1: The best time to travel to Tibet is from April to October. During this period, the temperature is more suitable for traveling with an average above 10℃(50℉). The warmer weather and higher oxygen content make it the peak season of Tibet travel.
Q2: How can I get to Tibet?
A2: You can reach Tibet either by airplane or by train. At present, there are direct flights to Lhasa from Beijing, Chengdu, Chongqing, Xining, Xi'an, Shangri-La, and Kunming. We recommend you to take a low-cost train, with a place at the window, so you can have time to slowly adapt to the high altitude.
Q3: What should I know before traveling to Tibet?
A3: Facility conditions in Tibet are not as good as in large cities. Also, money changing and drawing services are not usually available in some mountain areas or villages, it will be better to bring some cash with you.
Q4: Can I travel alone in Tibet?
A4: No, all foreigners can only visit Tibet via a guided tour with a local Tibet travel agency.
Q5: How can I avoid altitude sickness in Tibet?
A5: Altitude sickness can occur in some people around the 2,500 m, but everyone is different. You should avoid intense activity when you get to Lhasa and ensure you have enough time to acclimatise and take things slowly. Drink plenty of water and get plenty of sleep is very important and also you can bring some electrolyte drinks, tablets or salts with you.
Q6: How many days should I spend in Tibet?
A6: If you have only 4 to 5 days it can allow you to explore Lhasa City. When you have 6 to 8 days then you can do so much more on top, such as visit Namtso Lake or Gyantse Town. As for adding Everest Base Camp to your trip more than 9 days will be much suitable for you.
FAQs about Tibet Travel Permit
Q1: What is Tibet Travel Permit?
A1: Tibet Travel Permit is an official travel document issued by Tibet Tourism Bureau. You need to have a Tibet Travel Permit to enter Lhasa or any other parts of the Tibetan Autonomous Region and apply through a travel agency.
Q2: How long does it take to get a Tibet Travel Permit?
A2: Normally, it takes around 5-9 working days to process your Tibet Permit at the Tibet Tourism Bureau. Therefore, we suggest applying for the permit at least 25 days before the visit to Tibet. Urgent permits will take around 4-5 days to process by an extra charge is required.
Q3: What documents are requested?
A3: Scanned copy of passport and Chinese Visa. If you work or live in China, you need to provide certificate of working in China for 28 days and a negative COVID-19 test report with 7 days validity.

Q4: Can I apply for the Tibet Travel Permit without tour package to Tibet?
A4: No, you can not. The only way to enter Tibet is to travel in groups. No individual travelers are allowed to visit Tibet at the moment. You must book in advance through a Chinese travel agency. Your whole tour in Tibet must be accompanied by a licensed tour guide.
For more travel inspiration and more details about the Tibet tour, talk to our travel consultants right ahead! BOOK NOW!