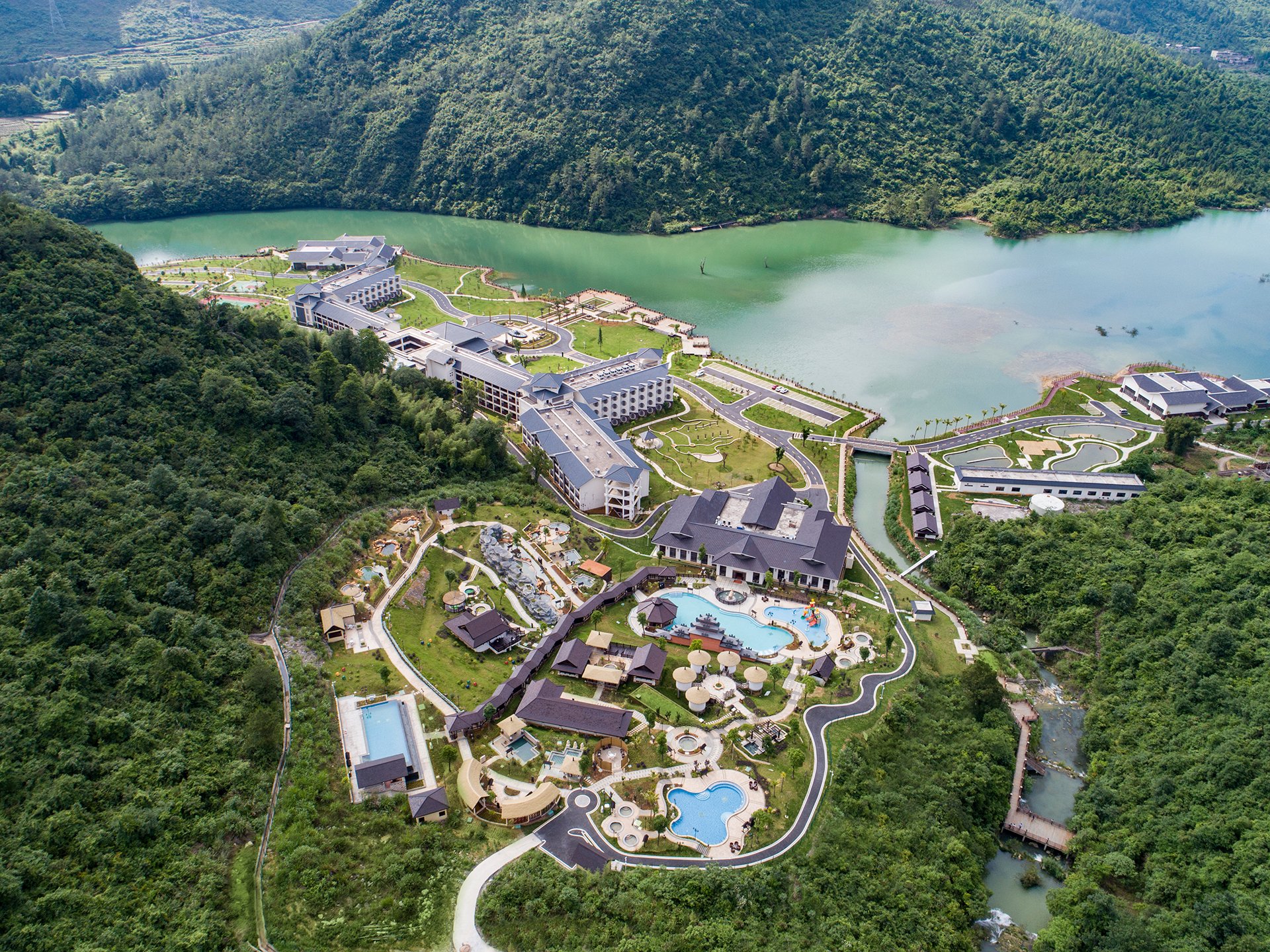 Time to Enjoy Hot Springs in China
Hot springs are formed by natural waters that emerge from the bowels of the earth and possess therapeutic properties that have a positive effect on disorders of the nervous and digestive systems, circulation, and organs. This season is the perfect time to enjoy a hot spring, so let's check out where you can soak in a Hot Spring.
Yushui Hot Springs
In Jiangsu Province among the tranquil and beautiful bamboo forest, you can find Yushui Hot Springs Resort. The water temperature is between 38ºC to 42ºC (100-108ºF); there are calcium bicarbonate hot springs, which have medicinal and physiotherapy properties. The resort has 52 open-air hot springs which can meet your different skin care needs. Especially the milk and red wine hot springs can help remove fatigue and improve metabolism, so it's a must try!
Address: Number 888 Li Village Daibu Town, Liyang City, Jiangsu Province
Transportation: Arrived at Liyang Railway Station and take the shuttle bus to South Hill Bamboo Sea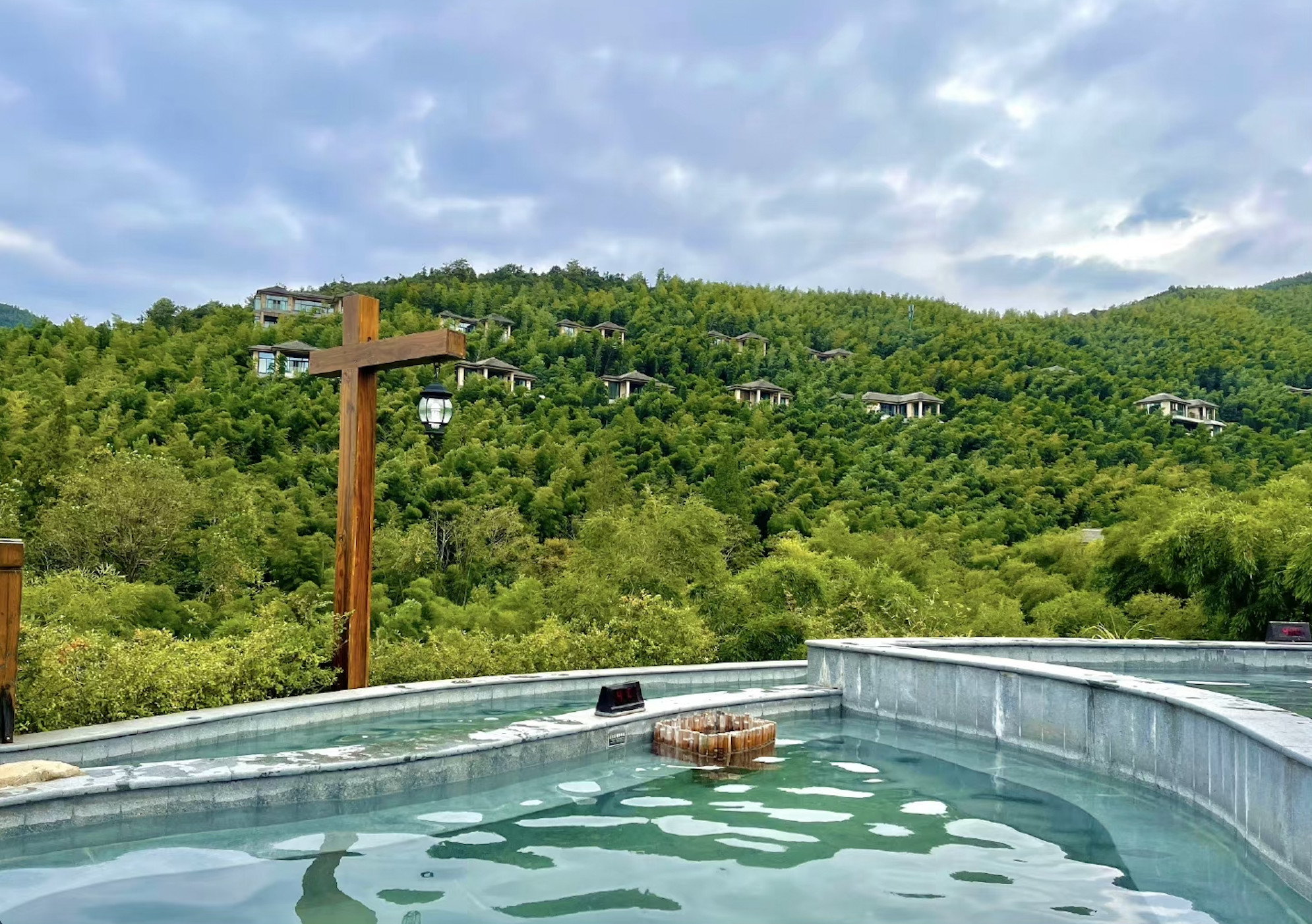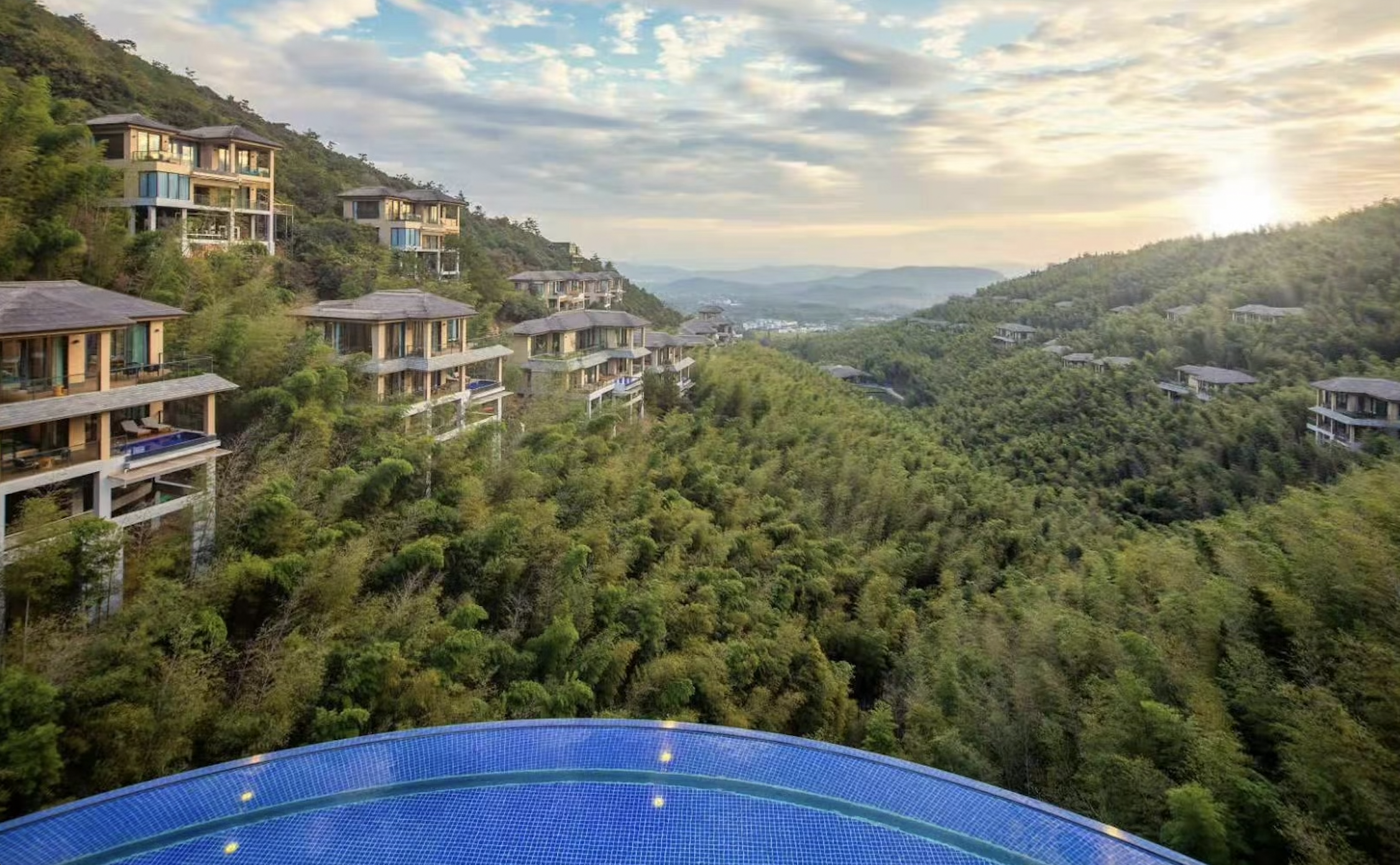 Tangshan Hot Spring
Nanjing is a charming city full of history and culture. It will take you about a half-hour driving from downtown to Tangshan Hot Spring Resort. There are over 30 kinds of mineral substances and microelements in Tangshan Hot Springs that are therapeutically effective for some chronic diseases, such as arthritis and skin diseases.
Address: Tangshan Hot Spring Resort, Jiangning District, Nanjing City, Jiangsu Province
Transportation: Arrived at Nanjing's metro line 2 Maqun Station (Exit 1) and get on the bus to Tangshan bus stop.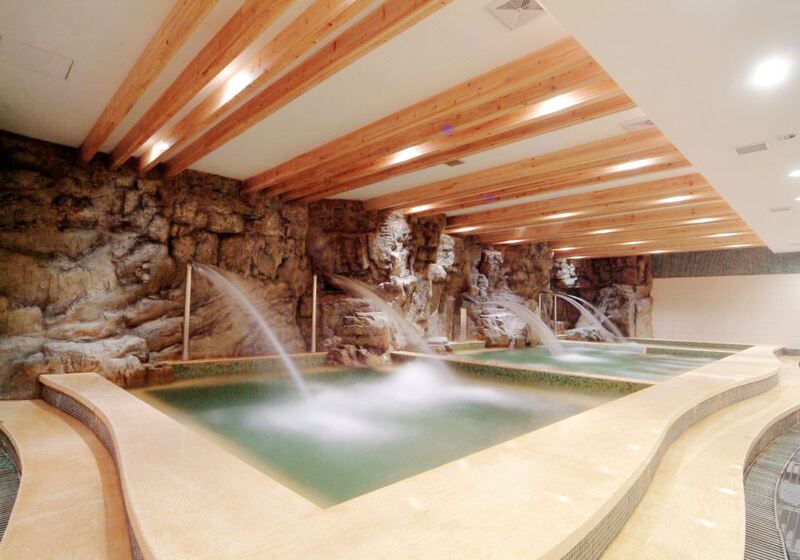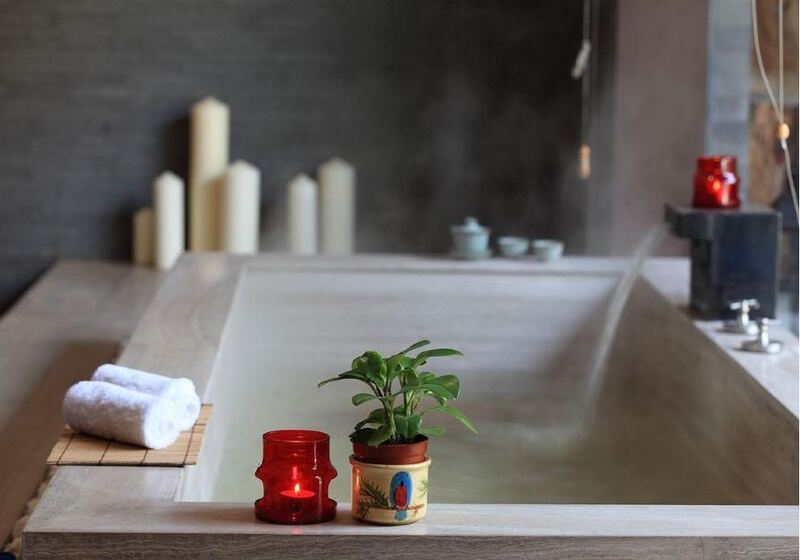 Gubei Water Town
If you visit Beijing then Gubei Water Town is the ideal place where you can enjoy the hot spring. What makes this hot spring special is that you can soak in the warm water while enjoying the backdrop of the Simatai Great Wall. There are some hotels right under the Great Wall including Yushe Boutique Hotel, Gubei Zhiguang Hot Spring Holiday Hotel, Baqi Inn, and more.
Address: Gubeikou Town, Miyun District, Beijing City
Transportation: Take the Beijing Suburb Railway Line S5 train from Beijing North Railway Station to Gubeikou Station and then take the ferry bus to Gubei Water Town.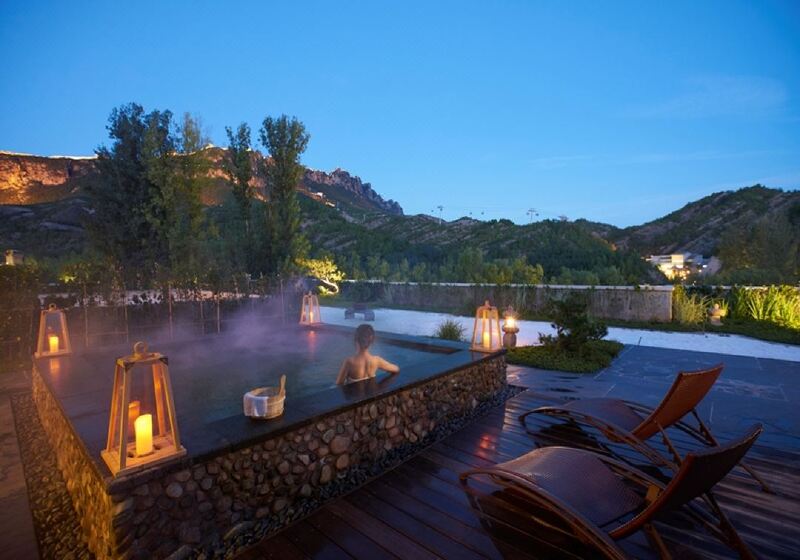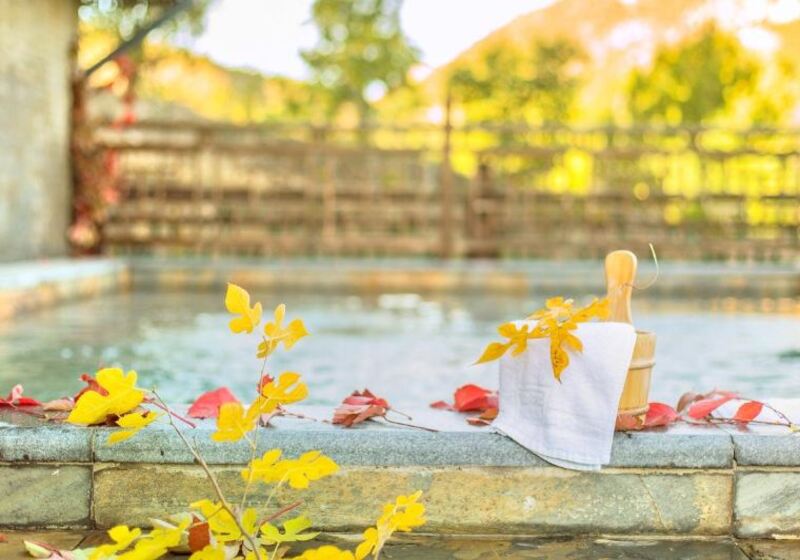 Changbaishan Hot Spring
Changbai Mountain is a dormant volcano with an abundance of hot spring resources. Most of the hot spring temperature is above 60ºC (140ºF), and the hottest can reach 82ºC (180ºF). It is a great relaxing experience to immerse in a hot spring after your vigorous day of skiing!
Address: Number 735 Baiyun Road, Changbaishan International Resort, Baishan City, Jilin Province
Transportation: Arrived at Changbaishan Airport and drive around 30 min (93.5 km) by car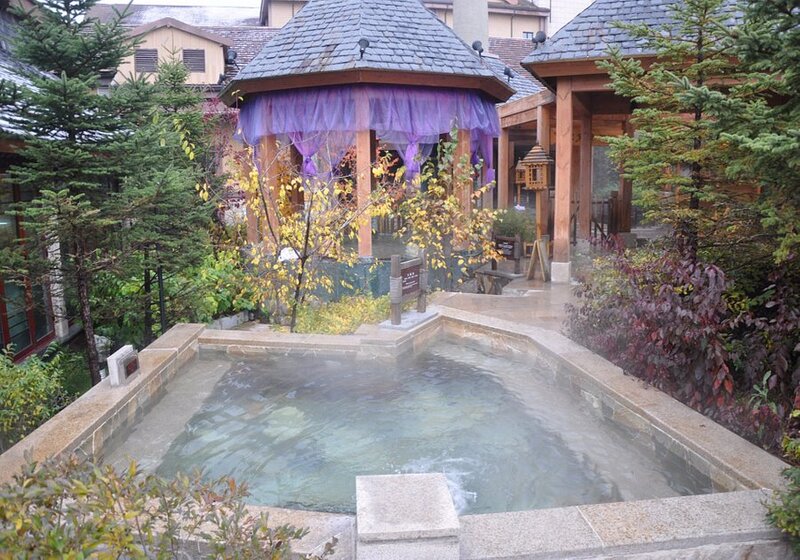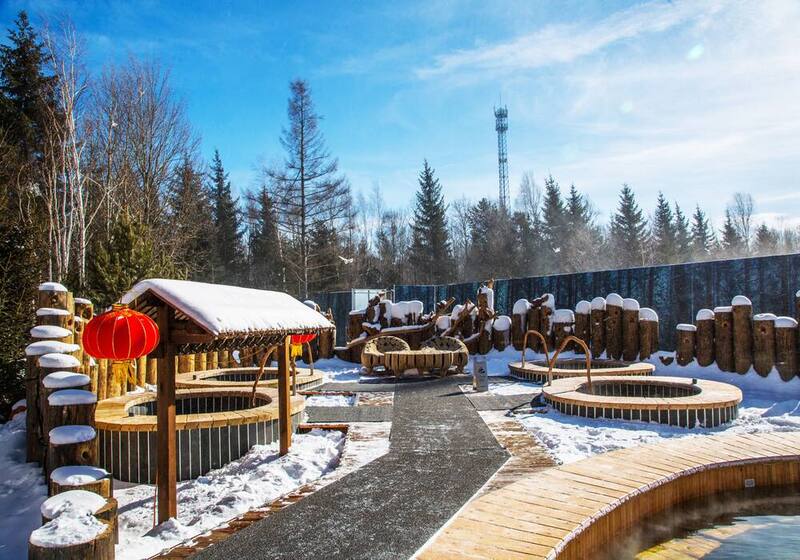 Huangshan Hot Spring
Yellow Mountain is famous for its peculiar pines, oddly-shaped rocks, seas of clouds, and hot springs. After hiking the Yellow Mountain, relieve yourself in a 42ºC (107ºF) hot spring while gazing at the magnificent snow-covered landscapes. The hot springs are infused with different things such as rice soup, red wine, ginger, or Chinese herbs.
Address: Hot Spring Scenic Resort in Huangshan Scenic Area, Tangkou Town, Huangshan City
Transportation: Arrived at Huangshan North Railway Station. Tourist buses for Yellow Mountain can be found in front of Huangshan North Railway Station.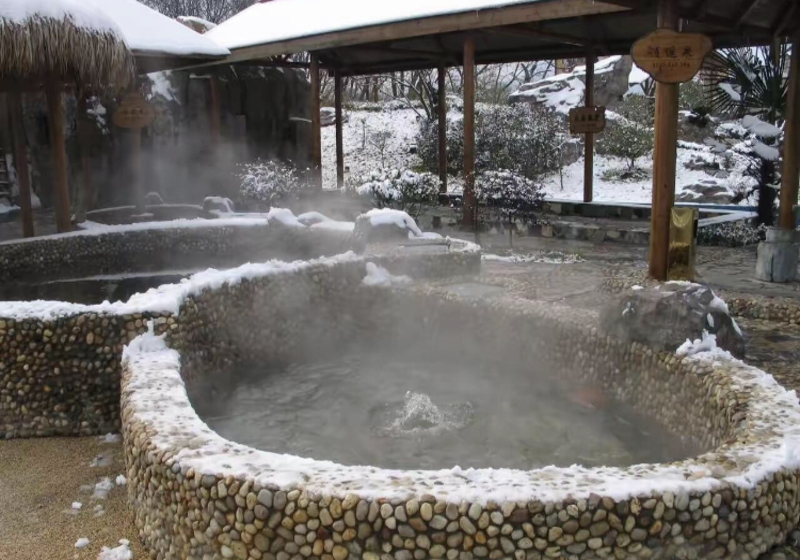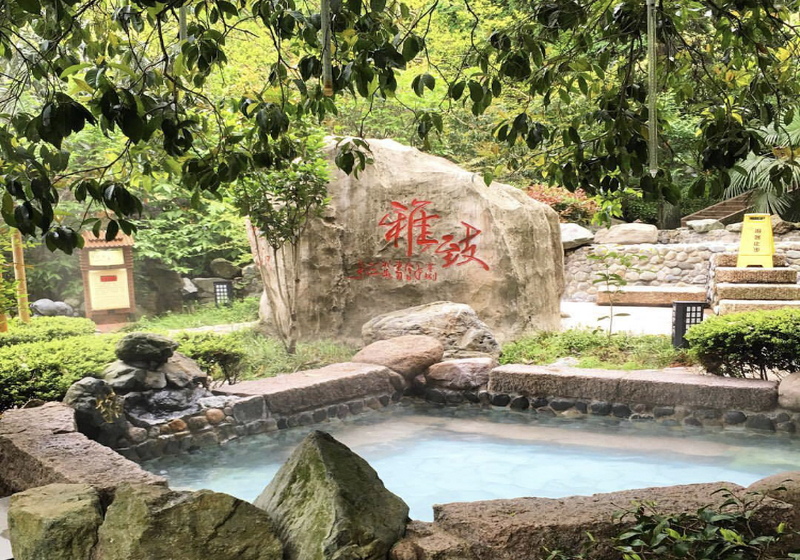 Tengchong Hot Spring
As the only volcanic geothermal area in China, Tengchong Hot Spring is located southwest of Yunnan Province. One of its highlights is the "Big Boiling Pot," a pool of natural boiling springs where you can taste the hot spring eggs. There are some resorts such as ANGSANA SPA TENGCHONG HOT SPRING VILLAGE and Banyan Tree.
Address: Geothermal Scenic Area, Tengchong County, Yunnan Province
Transportation: You can take the direct bus from the Tengchong Tourist Passenger Station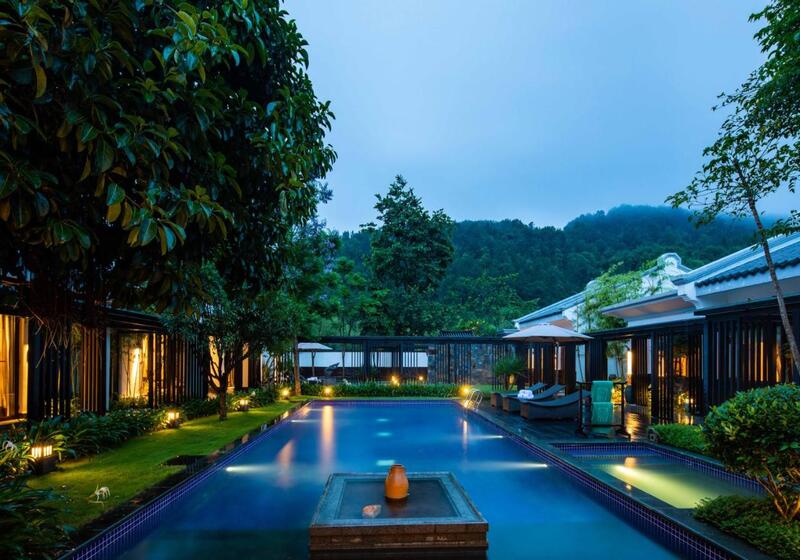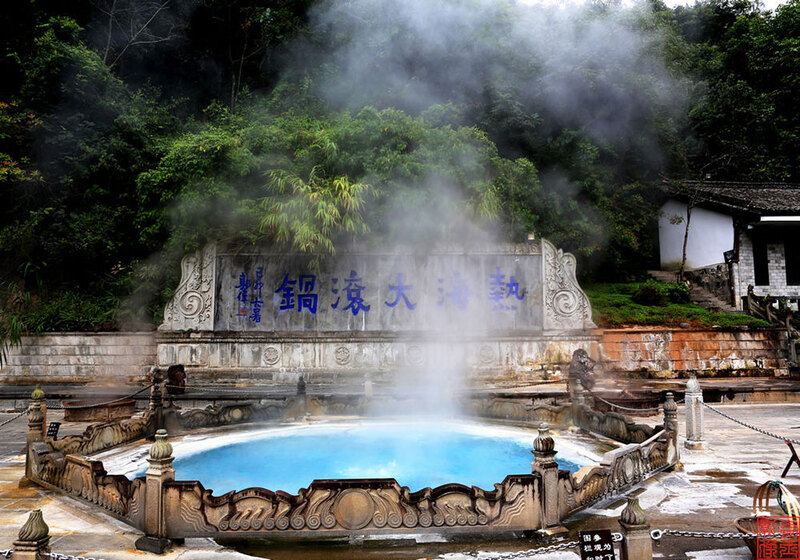 Things to know before visiting the Hot Springs…
Showering before entering the hot spring is a must.

If you have insufficient sleep or stayed up all night, it's not suggested to soak in a hot spring or it may cause anemia or shock in the brain.

After drunkenness, fasting and full food, it is not advisable to enter the hot springs.

It's not permitted for people with infectious diseases or female during period.

Take off all your metal jewelry or accessories before you get into the hot spring.

Soaking time should not exceed 15 minutes and the height of water should not exceed your heart.
Our tours are private tours only for you and could be fully personalized based on your preferences, therefore feel free to discuss with our travel consultants. BOOK NOW!