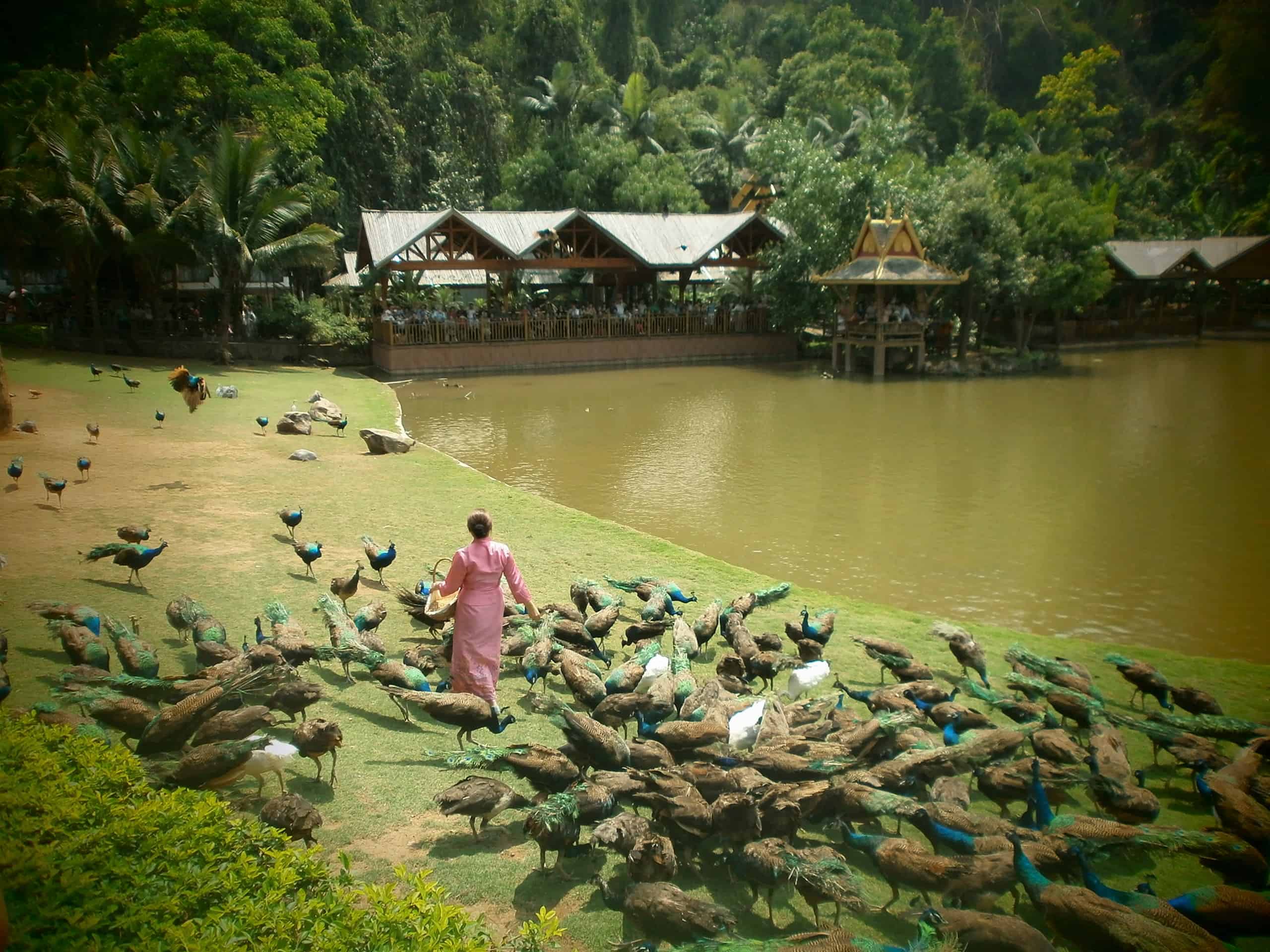 Visit Warm Xishuangbanna to Escape the Cold Winter
Who has never dreamt of spending winter under the sun and receiving the New Year in T-shirt? You might think of Sanya where you can wear up your flip-flops and swimsuit lying on the beach. But we would like to suggest you a rain forests destination – Xishuangbanna, Yunnan. Here the annual average temperature is 21 ℃ and it never snows, even in January.
Xishuangbanna is a destination suitable for travelers who are…
Family with kids: There are many fun activities for all ages who will help the family members to bond together.
Do not like to change hotel: If you are a person who prefers to stay in the same hotel during your trip, then stay in Xishuangbanna. Most of the trips are suitable for one day without changing hotel.
Deep into ethnic group learning: Xishuangbanna is the homeland of Dai people and their culture is pretty similar to Thai, Vietnam, Myanmar and Laos culture.
Nature and animals lovers: Xishuangbanna, a frontier area bordering Laos, boasts the best preserved tropical ecosystem in China.
Keen on fruits: It's rich soild and tropical climate produce more than 30 kinds of fruit that are available on the market.
Love Pu'Er tea: You can find the best Pu'Er tea in Mount Nanuo.
5 Day Tours in Xishuangbanna
Below day tours can be combined by yourself to plan your ideal trip and get back to Jing Hong City at the end of your tour. Therefore, you can stay in the same hotel during your journey.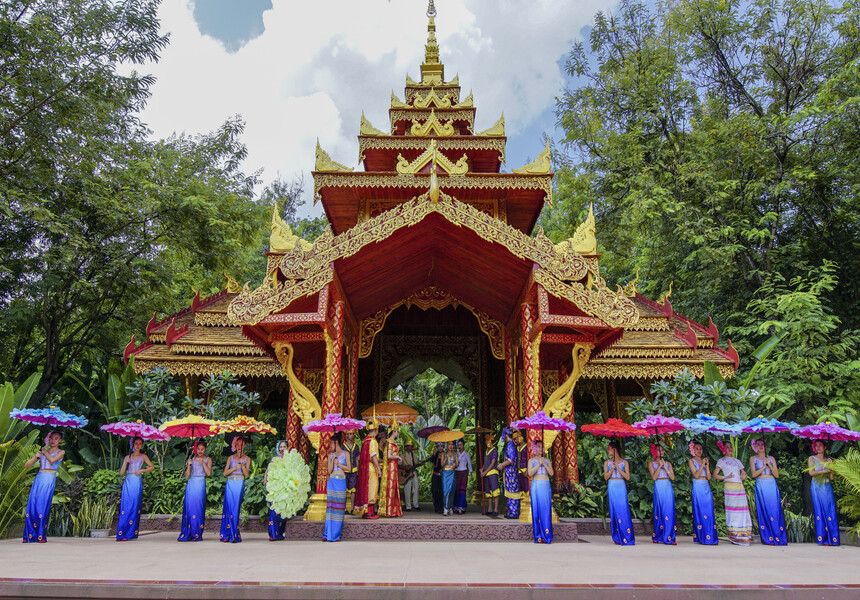 Xishuangbanna History and Culture Tour
Dai Minority Park: Visit five Dai villages to get to know more about the local's daily basis and attend the Water-splashing Festival. Make Dai paper and pottery by yourselves.
Manting Park: The most famous landmark and the former royal garden of the ancient Dai kingdom. (Dai Ethnic Night Show can be an optional activity usually performs for 3.5 hours during 18:30~21:30)
Zongfosi Temple: Visit an exclusive temple of Dai Kings in history.

Elephants and Minority Village Tour
Wild Elephant Valley: Trekking in the tropical forest to meet the elephants and get fascinated by visiting the Museum of the Asian Elephant.
Jinuo Ethnic Village: Enjoy lively Jinuo Ethnic Show and food.

Discover Mount Nanuo Tour
Menghai local market: Explore local market and experience daily village life.
Mount Nannuo: A relaxing walk across Pu'er tea plantations and enjoy a cup of tea in a Hani home.
Bulang ethnic minority village: Learn about the Bulang culture and tradition from local families.

Xishuangbanna Lesure Tour
Tropical Botanical Garden: Explore the largest tropical botanical garden in China and learn about plants, trees and fruits.
Mekong river cruise: Discover the Mekong River by taking a cruise.

Rural Rainforest Tour
Wangtianshu Scenic Spot: You can walk on an air corridor which is 2500 meters long and 36 meters high or hop on a boat to go through the rainforest.
Gaozhuang Night Market: Located at the bank of Mekong River where you can do some shopping and enjoy delicious snacks at night.

Accommodation
Sheraton Grand Xishuangbanna Hotel
Sheraton Grand Xishuangbanna Hotel is famous for its indulge in authentic Dai cuisine and bountiful buffets. Embrace scenic comfort in sleek with sophisticated accommodations with modern essentials, besides lush tropical views from private balconies.
Key Amenities: Airport shuttle, Full service spa, Fitness center, Pool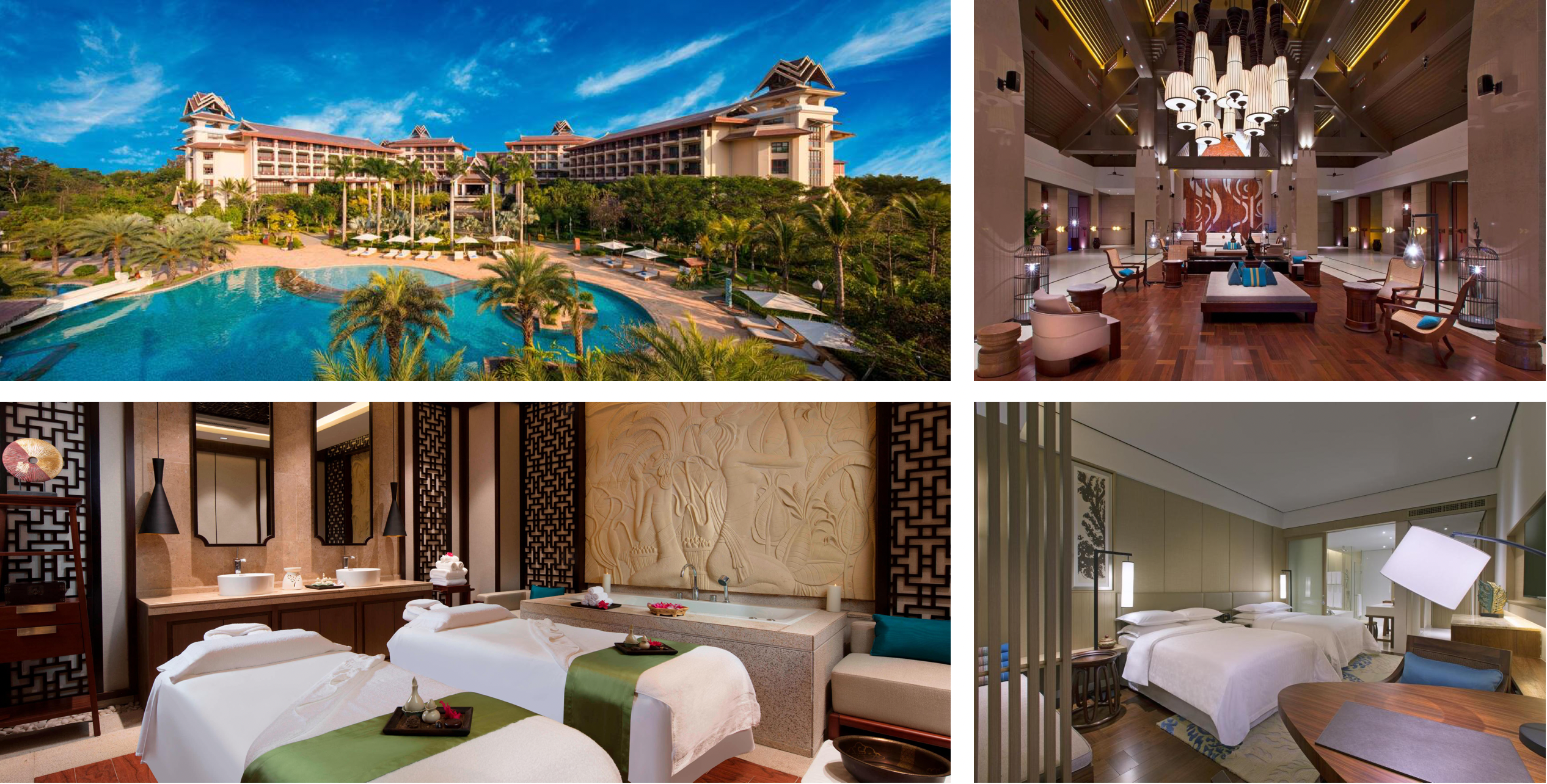 InterContinental Xishuangbanna Resort
The property is just like a tropical rainforest garden, you might be impressed with the peacocks that are wandering around freely in the garden. The location might be a little far from the city centre but there are scheduled shuttle buses available for charge.
Key Amenities: Outdoor and indoor pools, Fitness center, Spa and wellness center, Bar/Lounge, Family room, Kids' club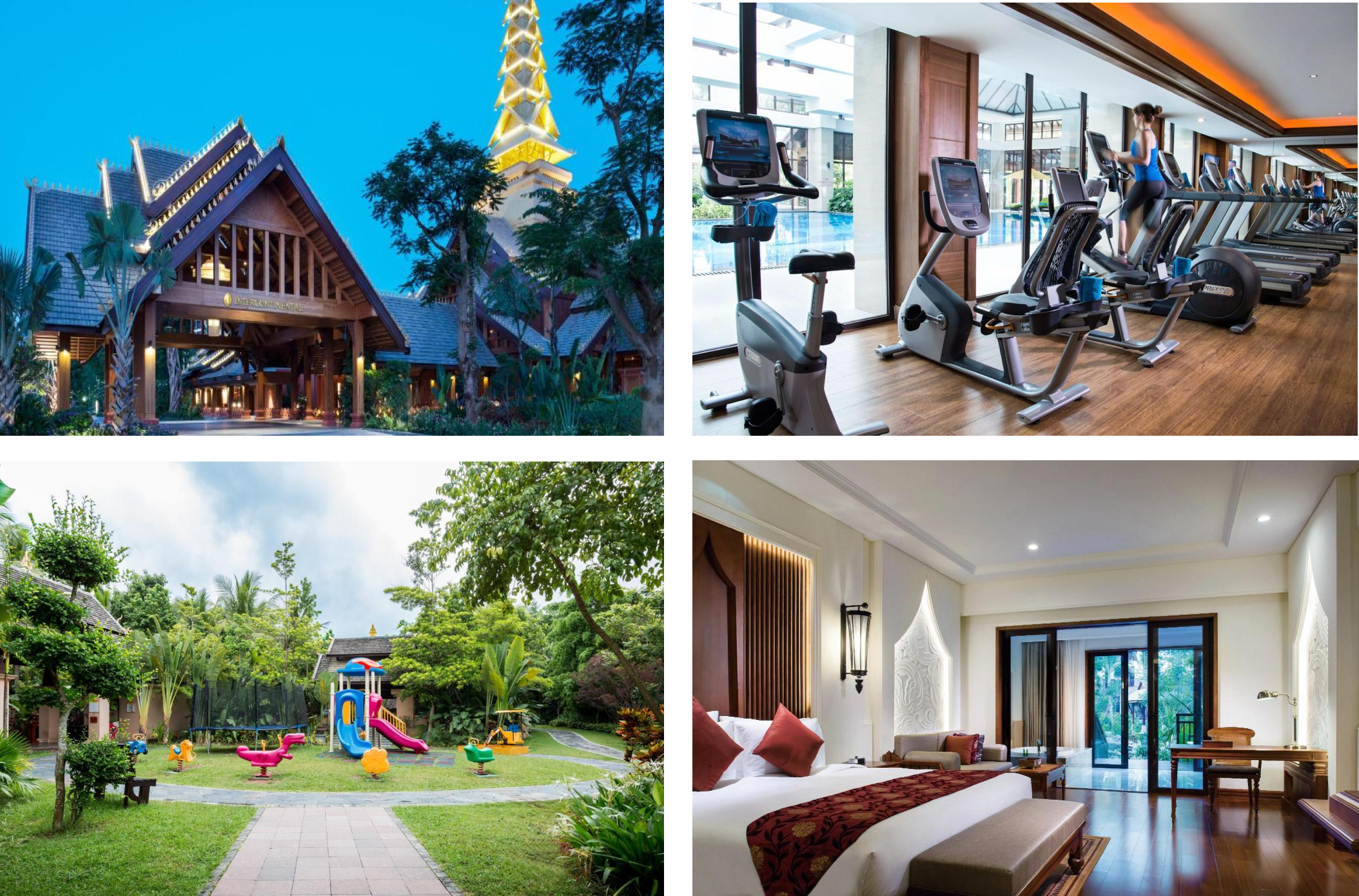 Wanda Vista Resort Xishuangbanna
This luxury hotel resort was designed to become a hidden sanctuary in Xishuangbanna. Sitting on the slope of a mountain the resort is constructed in such way that it naturally integrates itself into the local culture via architecture, planning, and detailing.
Key Amenities: Swimming pool, Family room, Kids' club, Indoor play area, Fitness, Spa
Yourantai Hotel
With the majestic view of the Mekong River, the Yourantai hotel was built in traditional Dai style, decorated with old Chinese furniture and surrounded by a tropical garden and forest.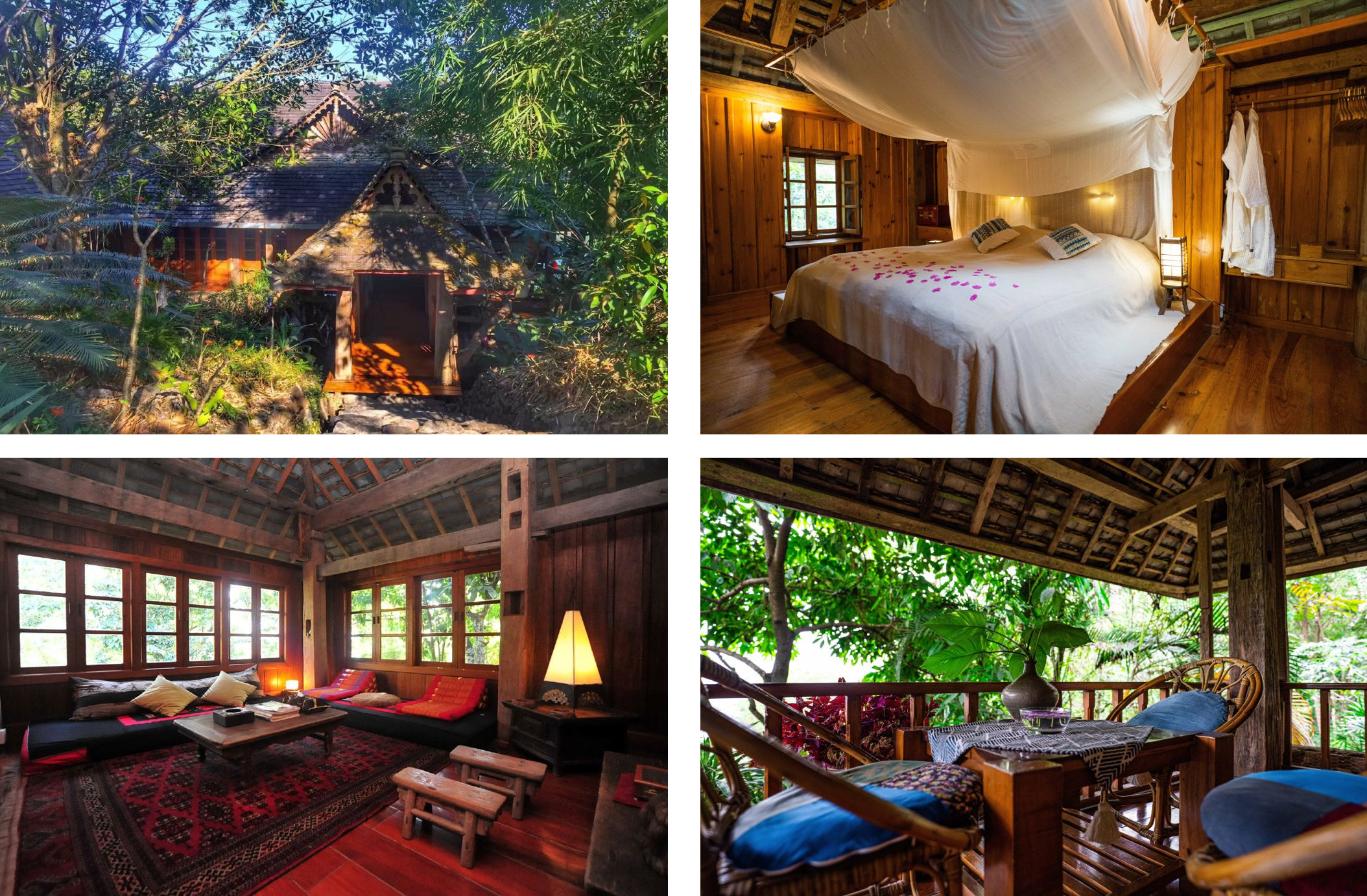 The above mentioned tours are private tours only for your and could be fully personalized based on your preferences, therefore feel free to make adjustments on the itineraries after the discussion with our travel consultants. BOOK NOW!