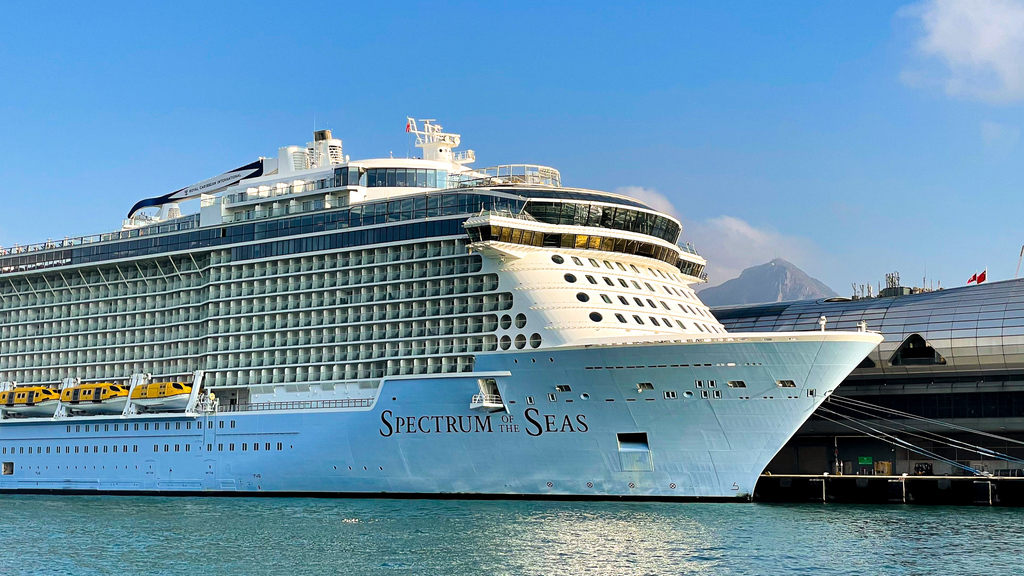 Welcome aboard Royal Caribbean Cruises!
Taking your family on a cruise might be the ideal option for your next vacation. Get to know some of the world's most fascinating destinations during a summer holiday to Japan, Korea, Singapore, and more. Cruising offers stunning scenic views, lots of onboard activities, and plenty of exciting shore excursions that are worth visiting. Scroll down to find out more about Royal Caribbean Cruises in Aisa!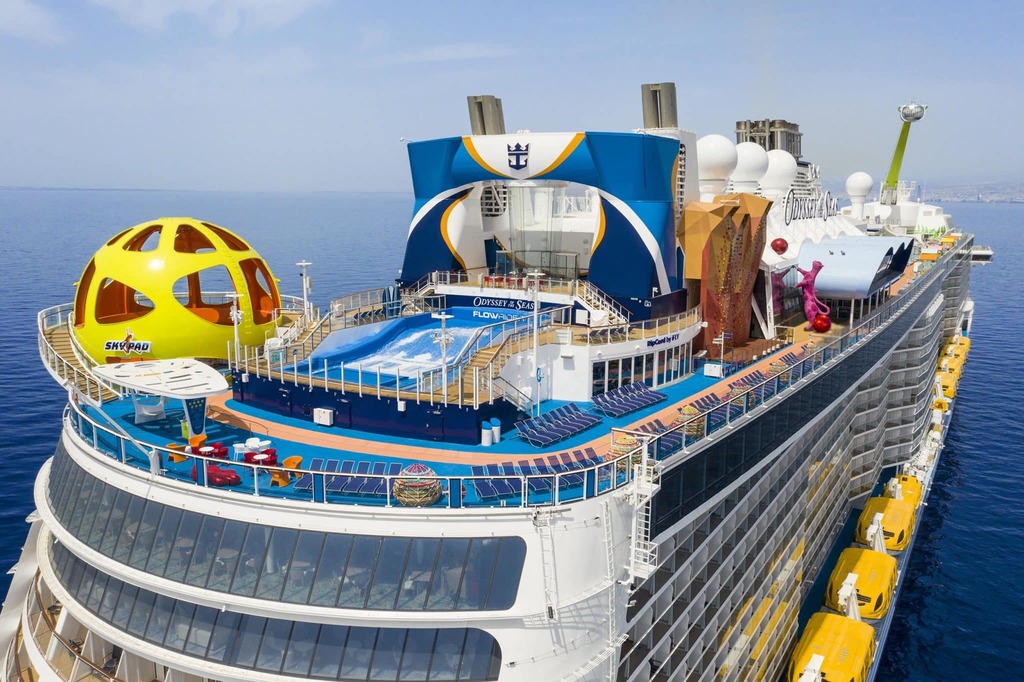 Spectrum of the Seas is a Quantum Ultra-class cruise ship operated by Royal Caribbean. The Spectrum of the Seas is Royal Caribbean's fifth-largest ship. The construction of the ship began in August 2017 and was completed in early 2019. Later that year, after the ship sailed from Germany to Spain and then to Asia, the ship was christened in China, as it was specifically designed to serve the Asia-Pacific destination. Spectrum of the Seas offers unparalleled onboard experiences. Guests can experience virtual reality thrills in the Sky Pad and create custom juice drinks crafted by robots at the Bionic Bar, in addition to innovative Suite Club accommodations with private dining rooms, lounges, and solariums. A new venue – Star Moment – will host karaoke performances.
Sky Pad

19 dining options

Rock Climbing Wall

Star Moment karaoke

Flowrider surf simulator

Multiple Bars and Lounges

North Star observation capsule

RipCord by iFLY skydiving simulator

Full service Vitality at Sea Spa and state-of-the-art Fitness Center

Seaplex activities center with Bumper cars, roller skating, basketball court, circus school and more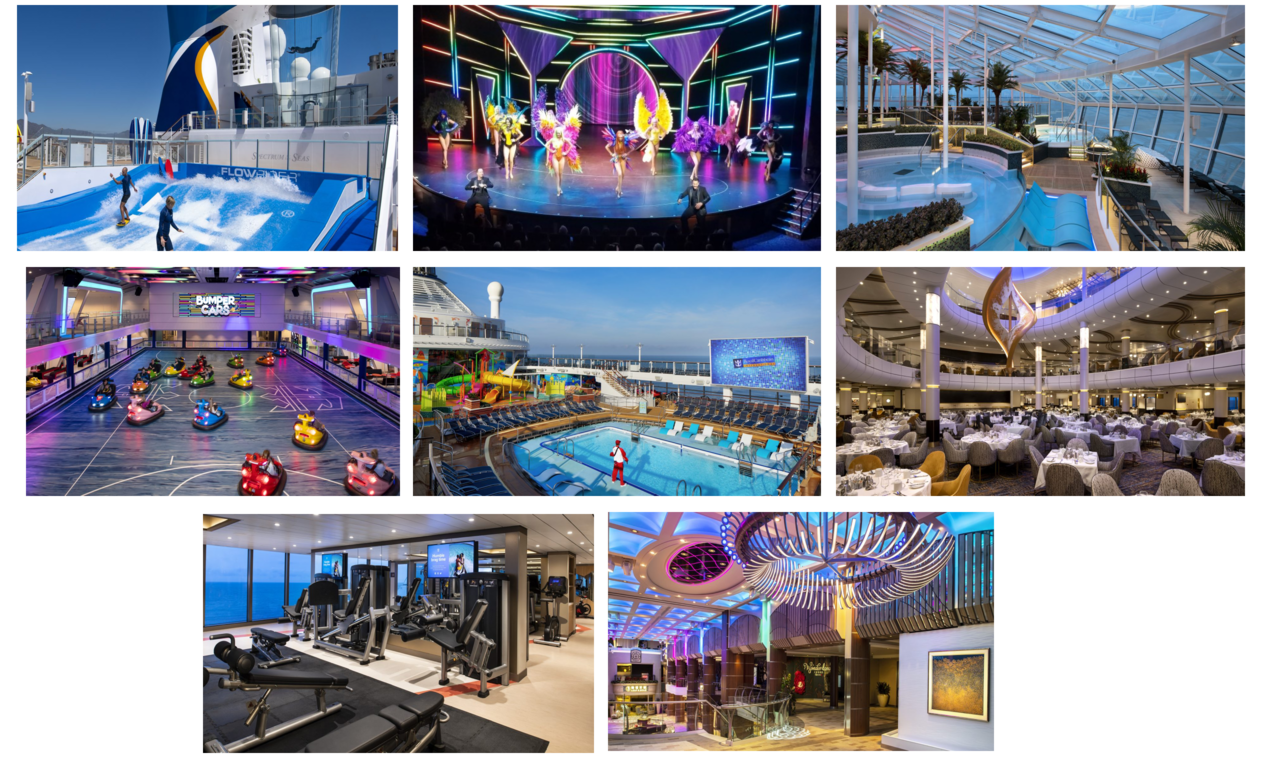 Accommodations
Choosing your favorite style of room is the most important thing to do before you get aboard the Spectrum of the Seas. The cruise offers you 4 room types to choose from. However, due to your preference, you can choose your room location. The cruise will separate into Forward, Mid-ship and Aft. The front of the ship is quieter and close to the spa and suite lounges. Mid-ship is right in the center of all attractions, but it might be a bit noisy. The back of the ship is home to plenty of dining options and a great sail-away view.

BALCONY STATEROOM
A brand-new and breathtaking part of the world greets you every morning when you open your balcony door. In the Balcony Stateroom, you'll enjoy spectacular views each and every day from the comfort and privacy of your own room.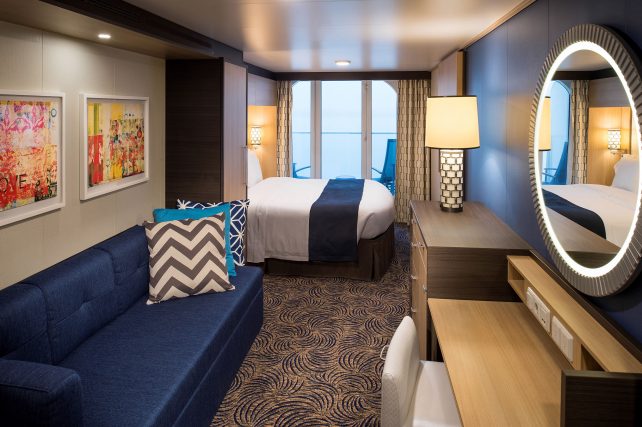 OCEAN VIEW STATEROOM
Whenever you look out of your Ocean View stateroom window, you'll see a beautiful new view every day! After a day on the cruise, retire to your comfortable and well-appointed stateroom.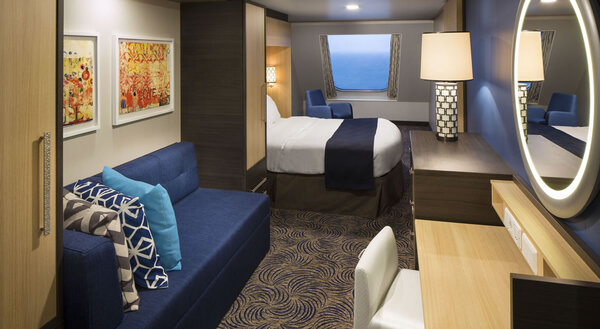 INTERIOR STATEROOM
There is everything you need for a comfortable voyage in these well-appointed staterooms. The Promenade stateroom offers all the benefits of a standard room plus a bowed window overlooking the Promenade.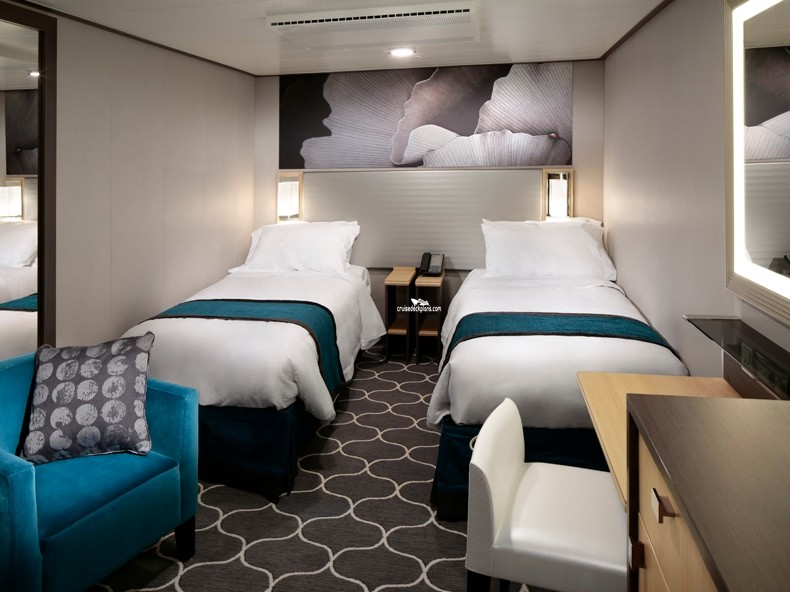 SUITE STATEROOM
The biggest type of room on the cruise is this one. Additionally, you will receive concierge service, priority boarding, and dedicated entertainment seating. No matter which suite you choose, experience Royal Caribbean's legendary personalized service, and spacious accommodations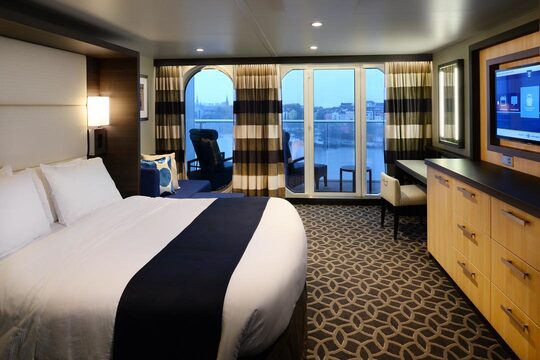 Itinerary
Most routes start from Singapore's port. When visiting Singapore, it is nice to add a few days on a cruise tour.
Visiting: Singapore, Penang (Malaysia), Singapore
3 Nights Penang and Phuket Cruise
Visiting: Singapore, Penang (Malaysia), Phuket (Thailand), Singapore
9 Nights Thailand and Vietnam Cruise
Visiting: Singapore, Nha Trang (Vietnam), Ho chi Minh City (Vietnam), Bangkok (Thailand), Singapore
12 Nights Singapore and Tokyo Cruise
Visiting: Singapore, Nha Trang (Vietnam), Hong Kong (China), Nagasaki (Japan), Kumamoto (Japan), Kagoshima (Japan), Tokyo (Japan)
Frequently Asked Questions
Q1: What travel documents are required to board?
A1: Below are three travel documents you will need to get aboard the cruise.
Passport: ensure that your passport is valid for at least six (6) months.
Photocopies of passport: secure a photocopy of your passport as the original one won't be with you. Aside from your sea pass, you will need the photocopy every time you leave the ship (shore excursions).
Visa (only if applicable).
SetSail Pass: getting on a ship requires a boarding pass/ticket — the SetSail Pass. To save time you can download the Royal Caribbean mobile app and use the app's mobile SetSail Pass to board the ship.
Q2: How to book events or activities during my stay on the cruise?
A2: The app will show you everything that happens on the ship daily. You can just add the activities that you want to do for that day to your calendar. You can also make reservations for onboard activities, shore excursions, shows, and specialty dining/restaurants. By accessing your Onboard Expense Account through this app, you can keep track of your expenses while on board.
Q3: How much luggage can I bring onboard a Royal Caribbean cruise ship?
A3: Each guest is permitted to carry a reasonable amount of personal property (including luggage) aboard the vessel; however, for your comfort and convenience, it is recommended that you limit the number of pieces you take.
Q4: Is dining are free offered on board?
A4: There will be ample opportunity to enjoy breakfast, lunch, dinner and snacks without additional cost. Reservations are only required for some restaurants to charge per person to dine such as Chops Grille and Johnny Rockets. Prices are subject to change.
Q5: Is there any room service?
A5: Room service on Royal Caribbean is available 24 hours per day, but there is around a $7.95 fee per order, per room. The continental breakfast option is complimentary and does not have an order fee. Continental breakfast includes items such as toast, yogurt, fruit, coffee, and oatmeal.
Q6: What activities and shows can I attend?
A6: A vast majority of cruise activities are included with your cruise fare. Royal Caribbean app will list a schedule of activities offered onboard, and most have no charge. Other activities like pool games, movies, trivia, dance classes, and scavenger hunts are regularly offered on Royal Caribbean and have no additional charge. There are some activities offered that have an additional fee, such as some fitness classes, bingo, casino activities, drink seminars, spa services and more.
Q7: What facilities are in the pool and sun decks?
A7: Access to Royal Caribbean's pools are included in your cruise fare, including the lounge chairs, hot tubs, water slides, aqua parks and more. The Solarium area has no additional cost, but is limited to adults only. Some areas of the pool deck are reserved for suite guests only.
If you want to aboard Royal Caribbean Cruises, please feel free to contact our travel consultants to help you plan a wonderful trip!