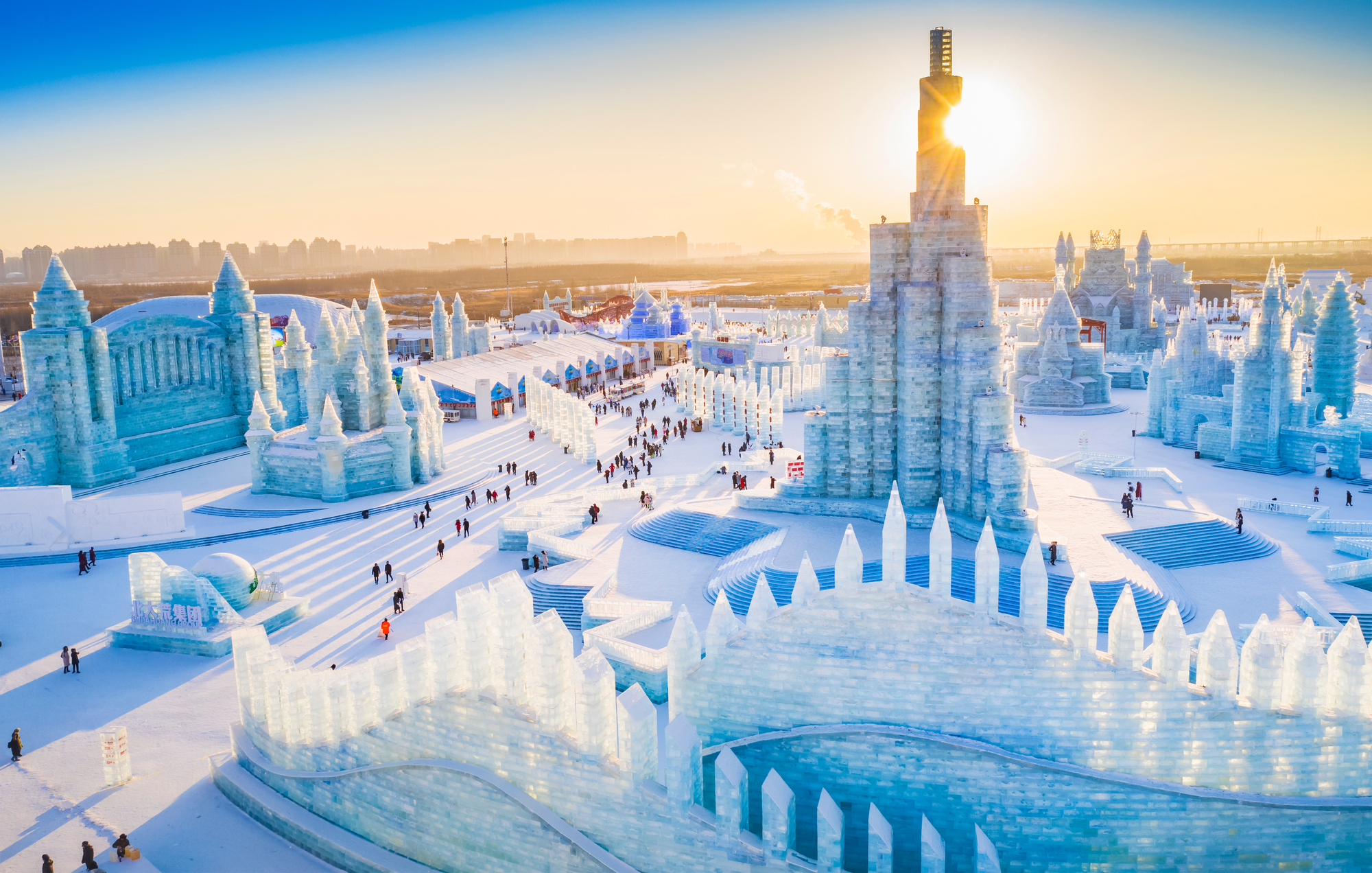 Wonder in Harbin's Ice and Snow Wonderland
Chinese have been given accolades to Harbin as "Pearl under the Neck of a Swan". Each year, Harbin is transformed into a wonderland, full of snow and lights at the Ice and Snow Festival.
This city was once a thriving cosmopolitan center for Russian culture. The influence of Russia came in the late 18th century with the construction of the China eastern railway. It is an extension of the Trans-Siberian railway which connects China with Siberia.
In the past, Harbin did not have the ability to develop the city. Therefore, Russian architects, engineers and builders contributed to the development of the city. Most of the Russian families have left the city, but you can still see the footprint of their time here all those years ago. 'The Oriental Moscow' city is waiting for you to visit it!
Attractions in Harbin
Harbin Ice & Snow Festival
Every year, the annual Harbin International Ice and Snow Festival normally opens on 5th of January and lasts for one month. Sun Island Scenic Spot features snow sculptures, while the Grand World of Ice and Snow features ice sculptures. You can also participate in all sorts of ice activities.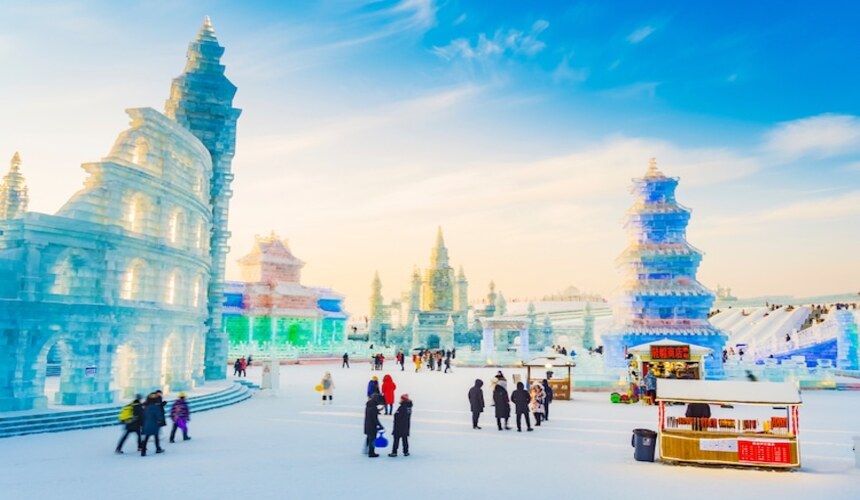 Saint Sophia Cathedral
St. Sophia Cathedral in Harbin is the largest Eastern Orthodox Church in the Far East, a Russian style cathedral you can find in China. Inside has been converted to a museum. If you have time, we suggest you visit the cathedral during the day as well as in the evening to fully appreciate its beauty.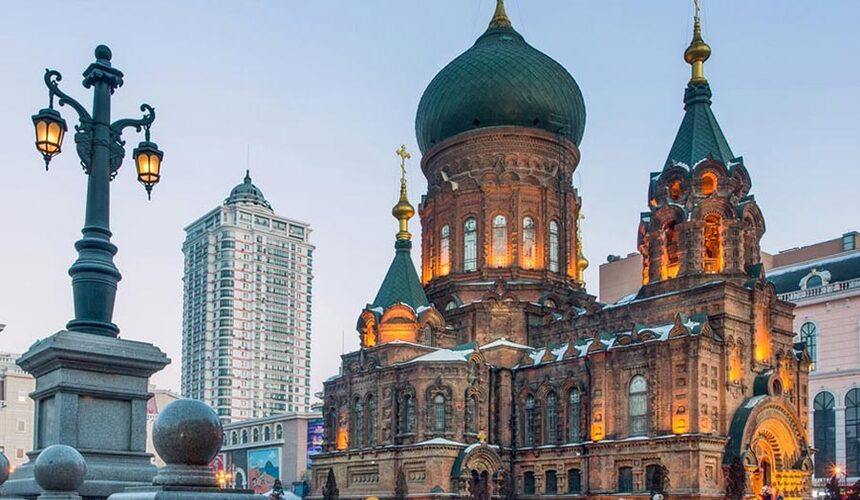 Volga Manor
The Volga Manor offers a glimpse of charming Russian pastoral scene in North China Harbin. You will feel like you're not in China, with all the Russian music playing in the background.
Unit 731 Museum
Inside the building which displays black-and-white photographs and relics from that period donated by locals to remind people of the horrible experiments performed here during World War II.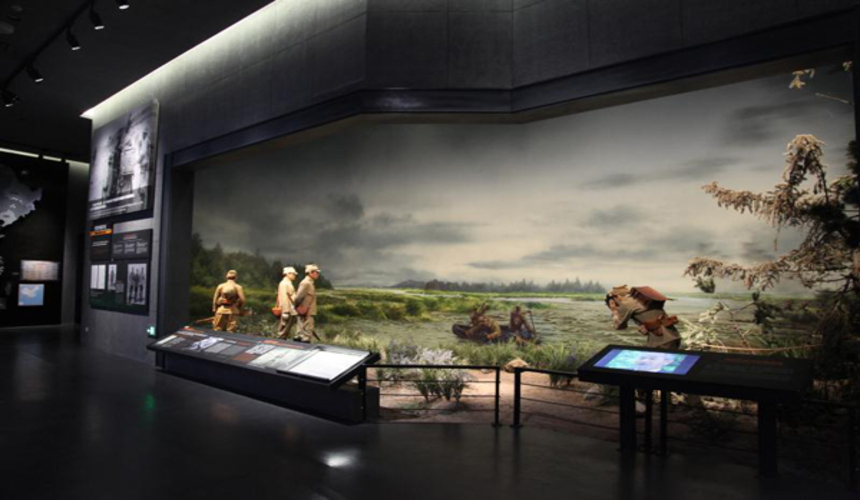 Zhongyang Pedestrian Street
You will find restaurants and souvenir shops full of Russian tourist merchandise. It will be best to go at night when the beautiful lights come on that adorn the Russian-inspired buildings and streets.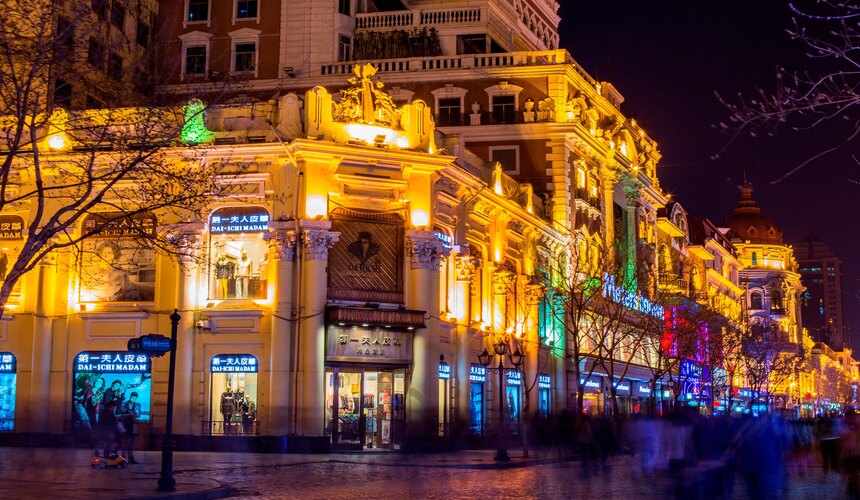 Songhua River
Every year, Harbin winter swimming game on the Songhua River add bustling with noise and excitement to Harbin. Winter swimming is a very popular outdoor physical activity showing off the strong physique and iron of Harbin local people.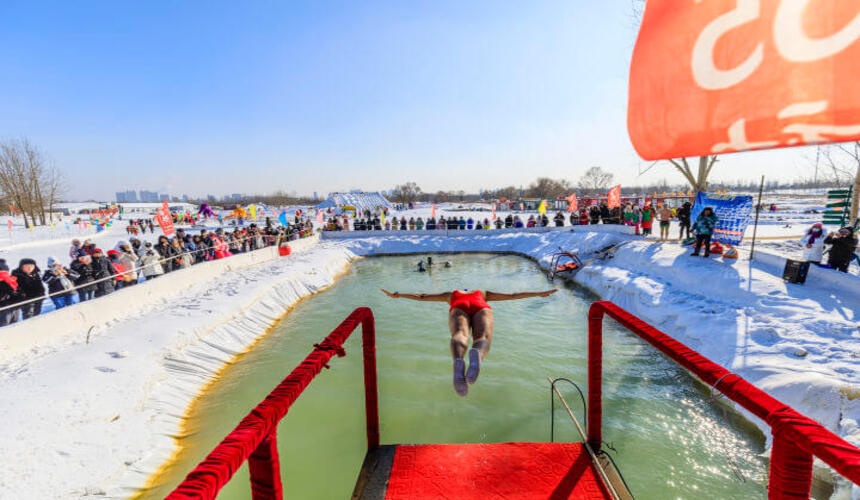 Attractions nearby Harbin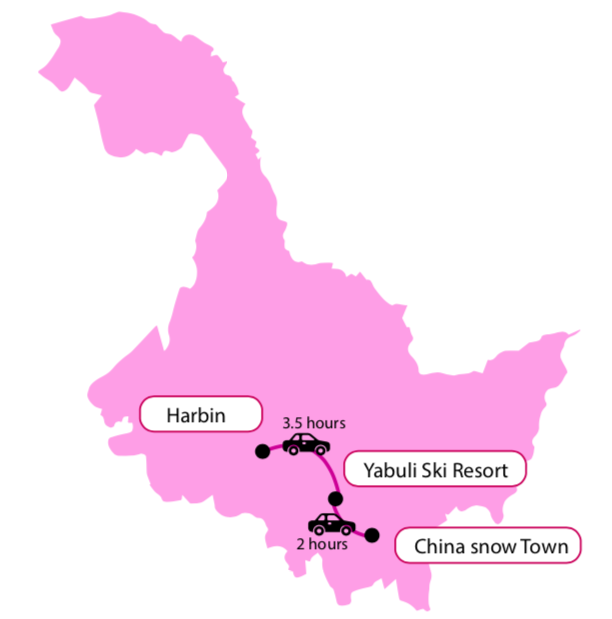 Yabuli Ski Resort
The ski resort is around 3-hour (193km) by car from Harbin. We would highly recommend Club med because they have cooperated with the French National Ski Academy to provide professional skiing and snowboarding group classes for 4 years old and above. The all-inclusive ski holiday includes a full-day ski pass (Ski-in & Ski-out), which lets you experience all the fun of skiing.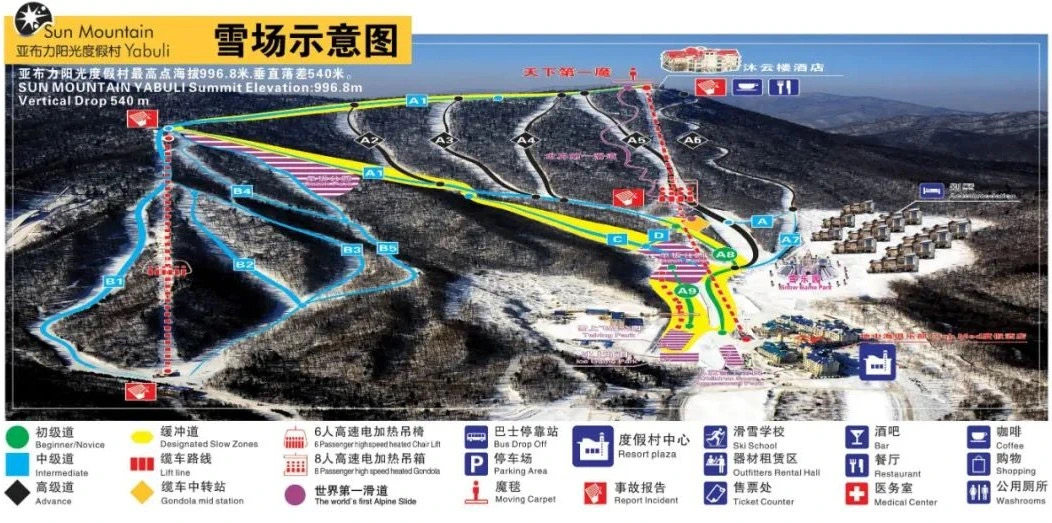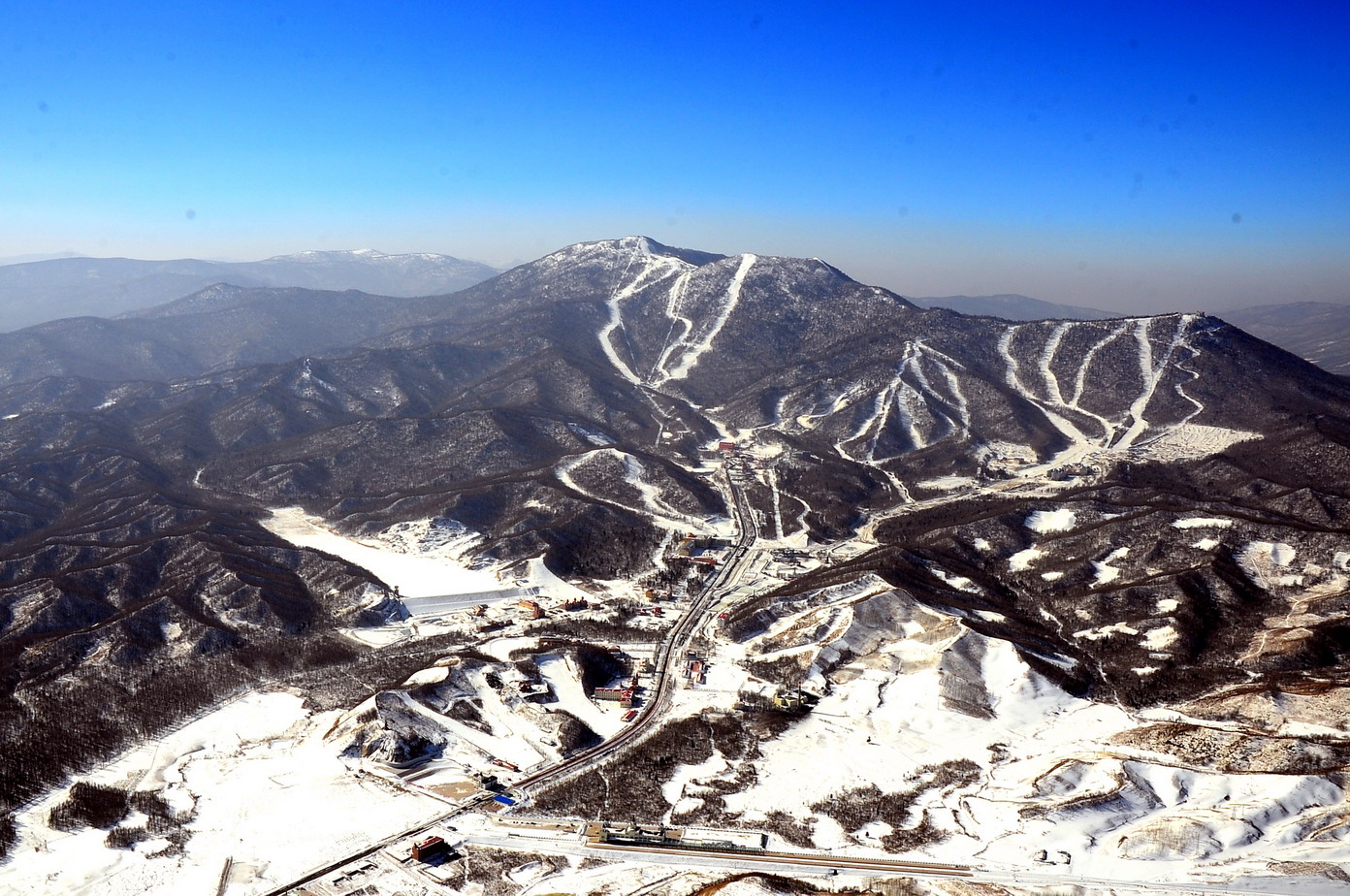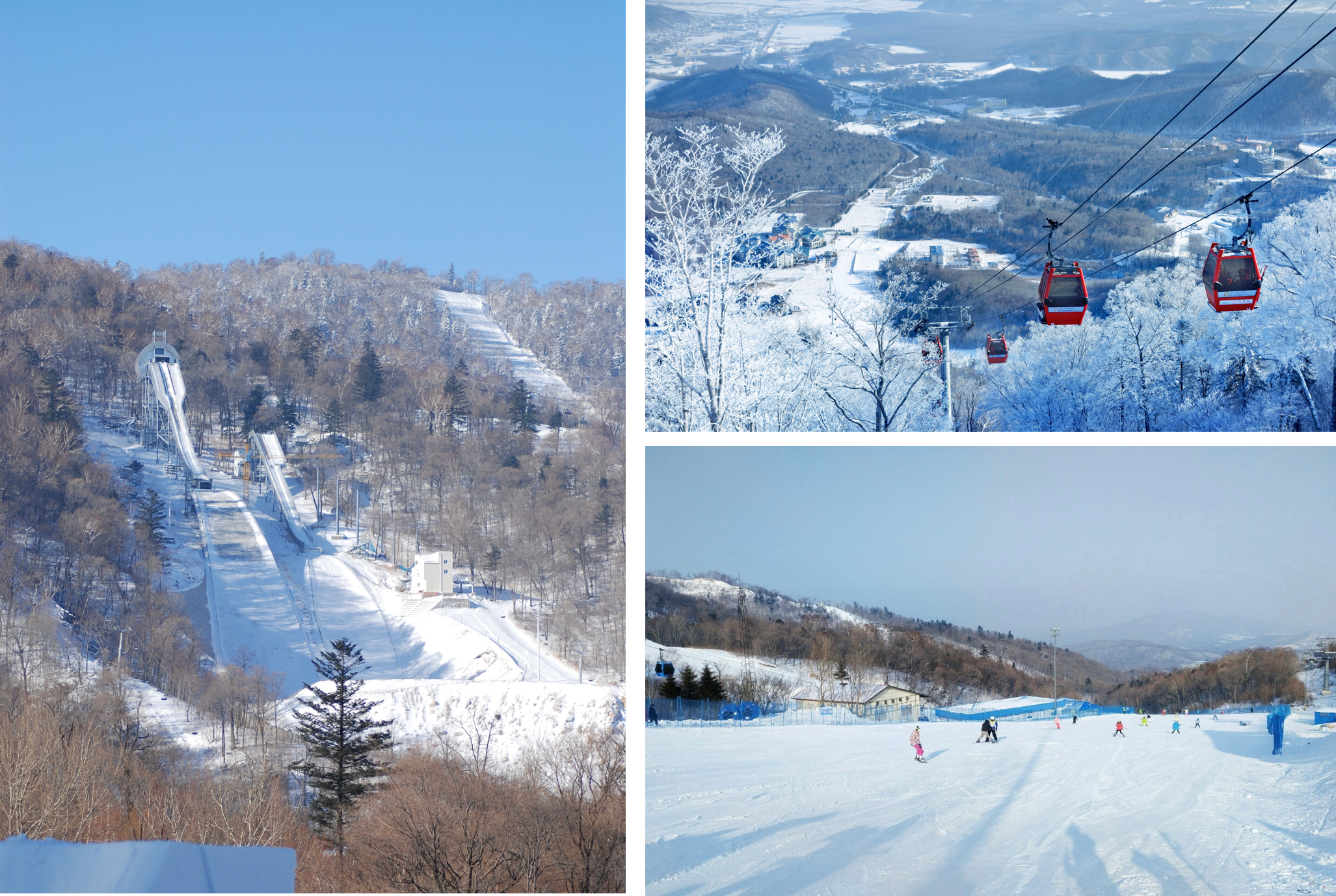 Bimodal Forest Farm
The "China Snow Town" is a 6-hour drive from Harbin and about a 2-hour drive from Yabuli Ski Resort. The picturesque snow-covered village has become one of the most stunning destinations in China in winter. Snow starts to fall from October and usually ends in March, bringing snow drifts around two meters high. Besides, it owns nice quality and highest viscosity snow.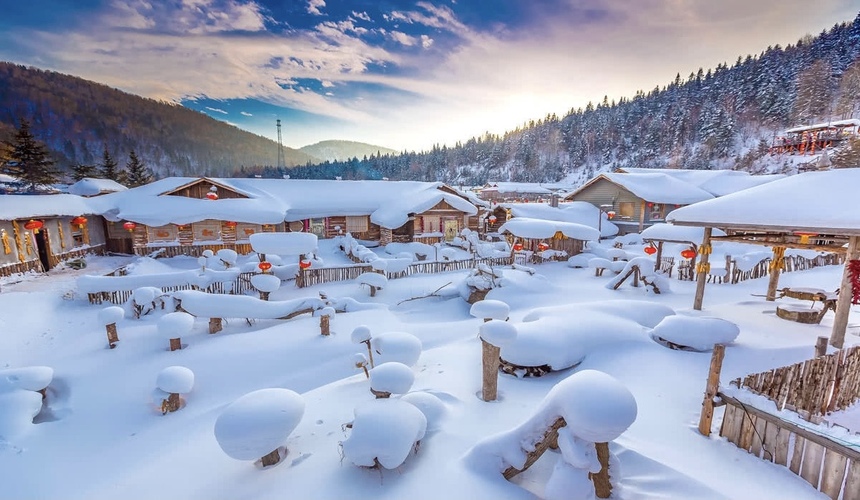 Accommodation in Harbin
Shangri-La Hotel Harbin
Shangri-La Hotel Harbin is around a 10-minute drive from Central Street and a 30-minute drive from Harbin Airport. You can overlook the beautiful Songhua River and release your pressure with massages. A pantry room on the same floor offers a range of children's facilities and equipment to ensure you enjoy your family travel.
Sofitel Harbin
The hotel is full of french luxury decor and tasty local cuisine. Centrally located in the business district, it offers an indoor heated pool, fitness center, and a spa with a sauna and hot tub. It is 36.8 km away from Harbin airport.
Tour itinerary
Day 1: Welcome to Harbin
Pick up from the airport and drive you to visit Volga Manor – a Russian-style theme park. After lunch, stroll around Zhonghua Baluoke Street before getting back to the hotel.
Day 2: Wonder in Ice and Snow World
Pick up from the hotel and then head to the Sun Island and explore International Snow Sculpture Art Expo. In the afternoon, visit Siberian Tiger Park, the largest natural park for wild Siberian tigers of China. Spend rest of your day in Ice and Snow World. Enjoy awesome ice sculptures and a variety of winter activities.
Day 3: Immerse in architecture and history
In the morning, you will watch people do winter swimming at the Songhua River. Afterwards, visit Central Street to enjoy some street food and get some souvenirs. Explore Zhaolin Park and Stalin Park before transferring to Yabuli resort.
Day 4: Enjoy a ski fun day
Enjoy your ski time all day in the resort.
Day 5: Goodbye Harbin
Wake up in the early morning and enjoy a 3-hour skiing before your flight back to your city.
Travel Tips
In Harbin, the winter temperature will be from -25°C (-13°F) to -10°C (14°F). Thermal underwear, gloves, scarves, earmuffs, hats, facemasks, thick arctic clothing, and boots are necessary items to carry. Ski boots would be ideal. In order to prevent snow blindness, you have to wear sunglasses or snow glasses.

Frostbite prevention is important. If your hands, feet, ears, nose, or other extremities, start losing sense due to the cold, do not wash them with hot water. Ideally, retreat to a warmer indoor environment and rub them vigorously to restore the circulation slowly.

Drink plenty of water, it is very dry in Harbin (average humidity is 2%).
Would you like to know more information about Harbin? Please do not hesitate to contact our travel consultants! BOOK NOW!