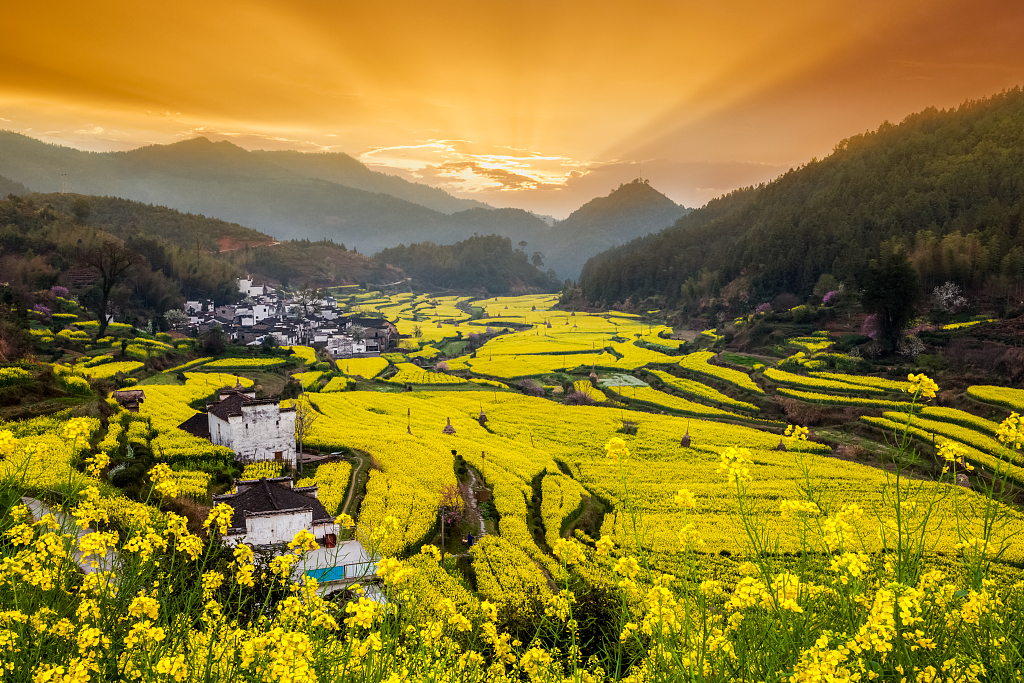 Wuyuan – Picturesque County Near Yellow Mountain
Huangling, an underrated village in Wuyuan, offers a bucolic semi-rural Chinese life. It is known as the "most beautiful countryside in China" and was established during the Tang Dynasty (618-907), having a rich history dating back over 1,000 years.
Due to its remote location, Wuyuan has been able to preserve its natural environment, traditional lifestyle, ancient customs, and typical Hui-style architecture for decades. It's always possible to enjoy different landscapes in every season, but if you ask when is the best time to visit, our answer would be: RIGHT NOW. Only in spring you have the chance to see bird life and fields adorned with golden rapeseed flowers. If you visit Wuyuan County there are three routes that will definitely satisfy your travel preferences.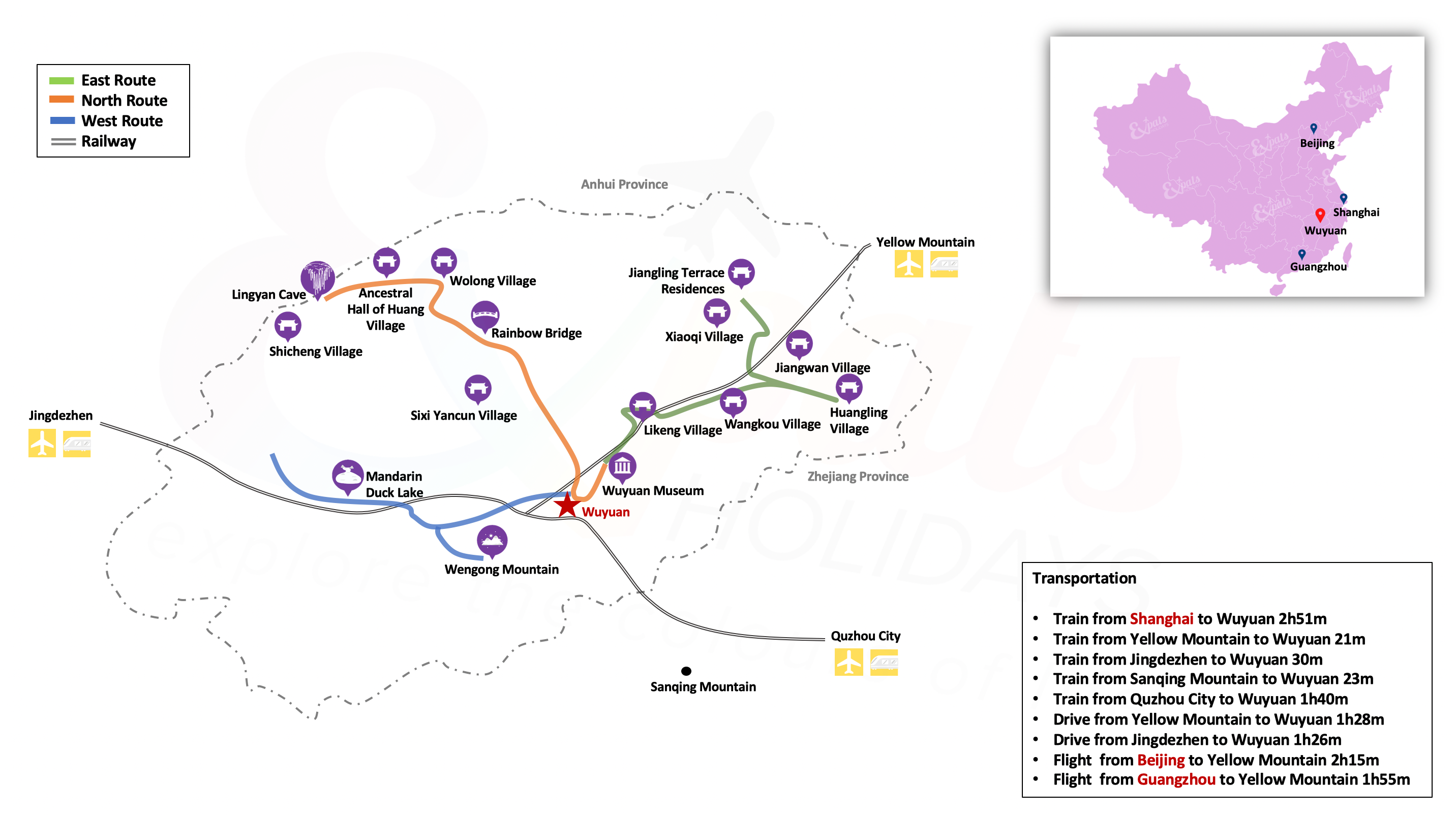 East Route
Travelers prefer this route over others because the attractions are almost on the main road, but this attractions are mostly ancient villages. It is a nice route for families with small children or people who like to experience Hui-style architecture.
Likeng Village
This is the closest village near downtown Wuyuan. There are many tea houses and inns in this place, as well as carp across the small bridges in a flowing stream. It is an original ecological ancient village without commercial activity. Taking the time to enjoy the local food and to observe local life would also be a great travel experience.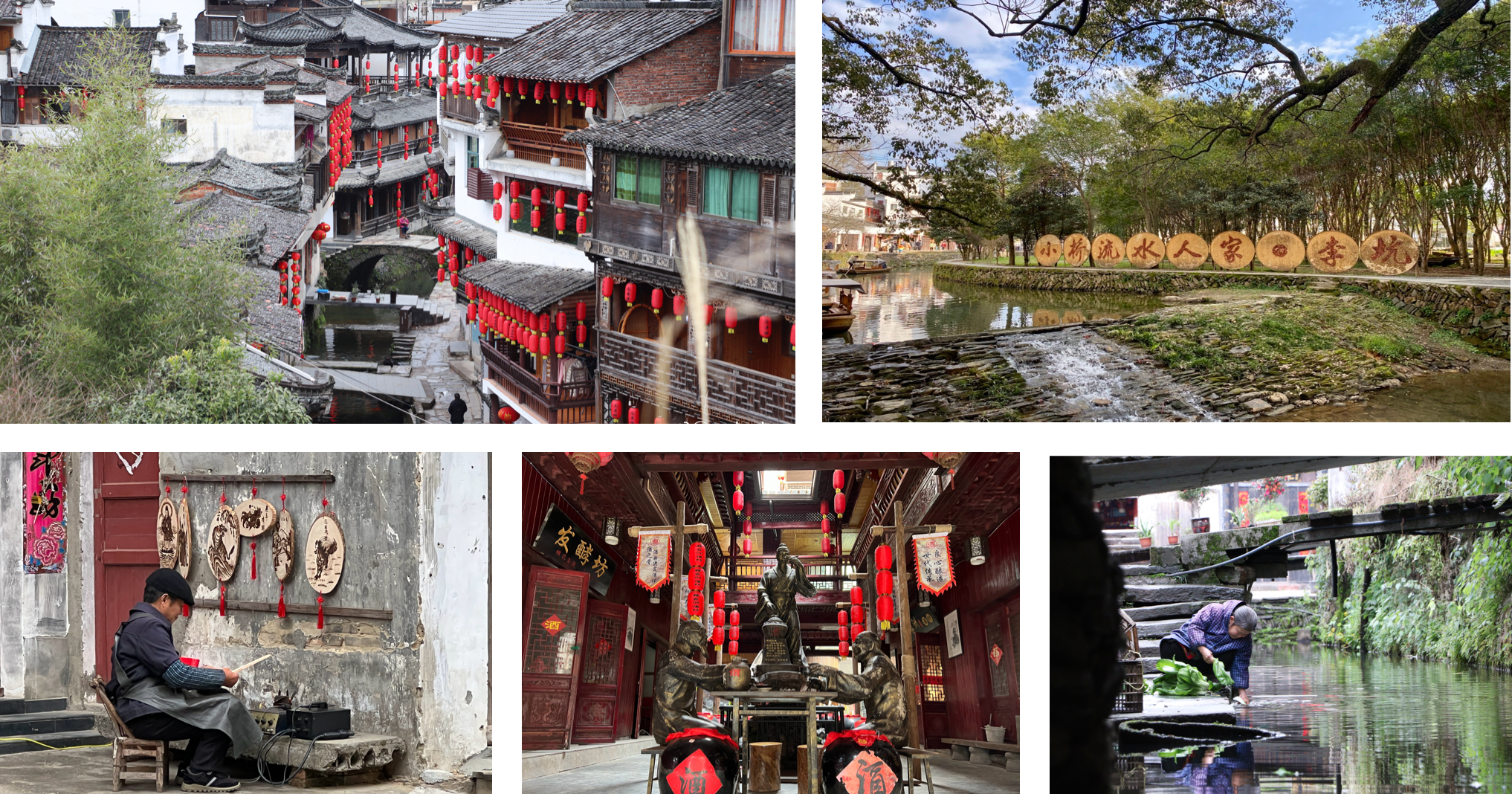 Huangling Village
A unique feature of this village is the sun-dried crops called "Shai Qiu." This picturesque scenery is a wonderful place where you can choose one of the inns for a few days and enjoy the tranquility of the area.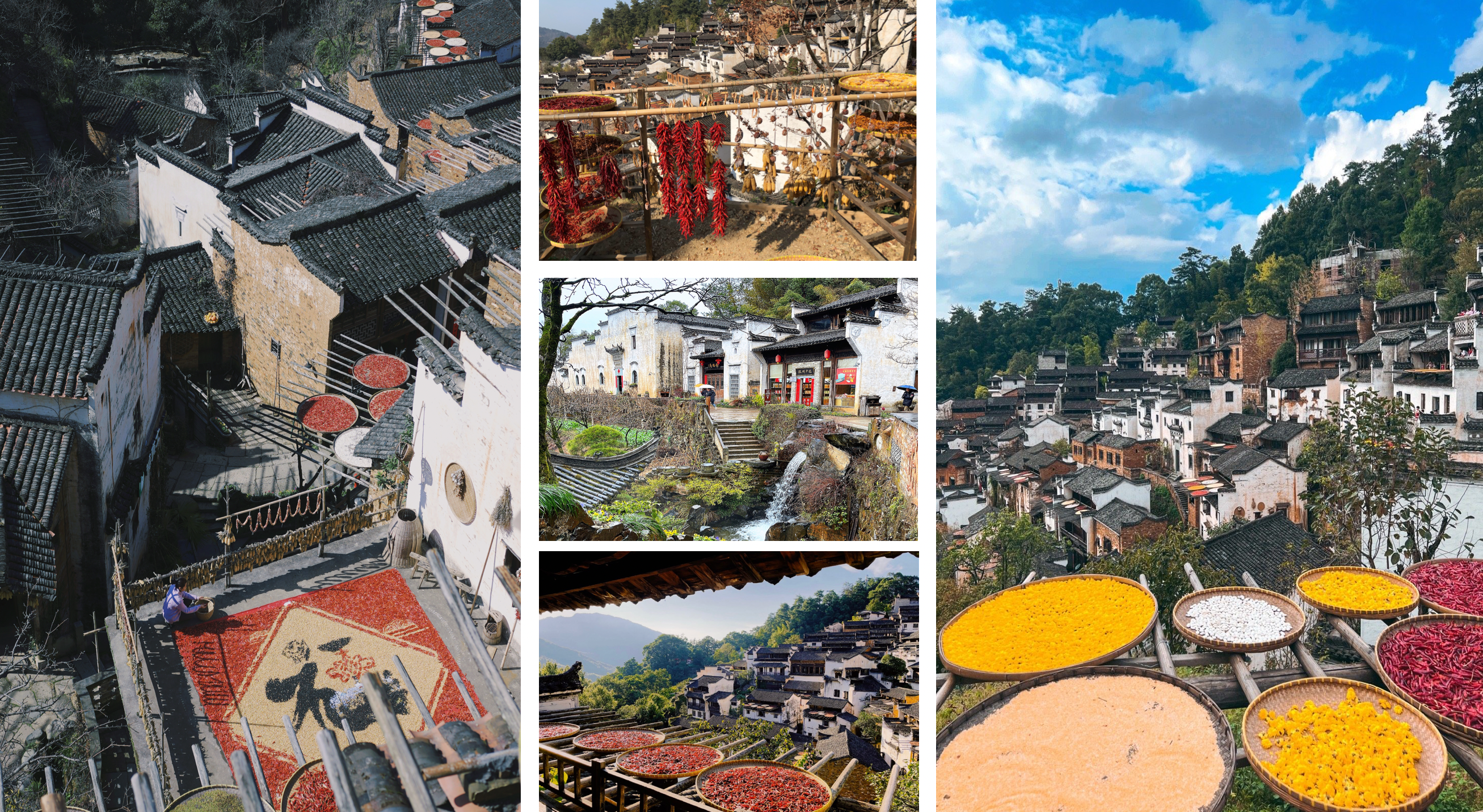 Xiaoqi Village
This village is considered to be the first Chinese tea culture village. This place is dotted with tea gardens, tea pavilions, tea houses, etc. In addition, in an ancestral hall from the Qing Dynasty, an exhibition room list out tea paintings dating back to the Tang Dynasty (618-907), highlighting tea culture and history for you.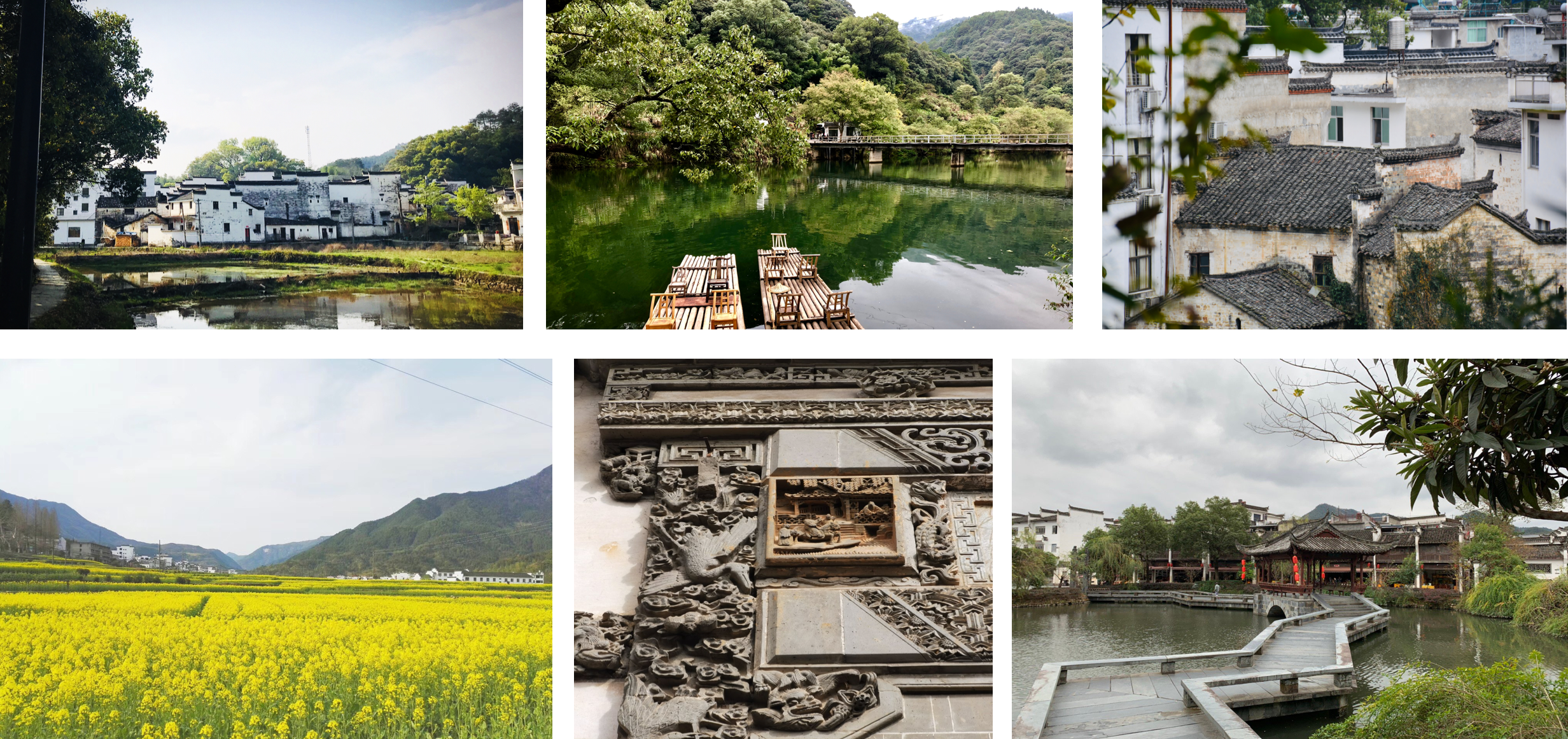 North Route
This route is better suited if you are interested in exploring more of Wuyuan County, not just the village but also the natural landscape. However, the attractions on this route are scattered, so you may need a bit more time to travel between them.
Sixi Yancun Village
In spring, golden rapeseed flowers adorn the fields of this village where you can see a large number of Hui-style buildings. It is possible to stay in one of the many ancient houses in the village converted into guesthouses or inns to experience life with the locals.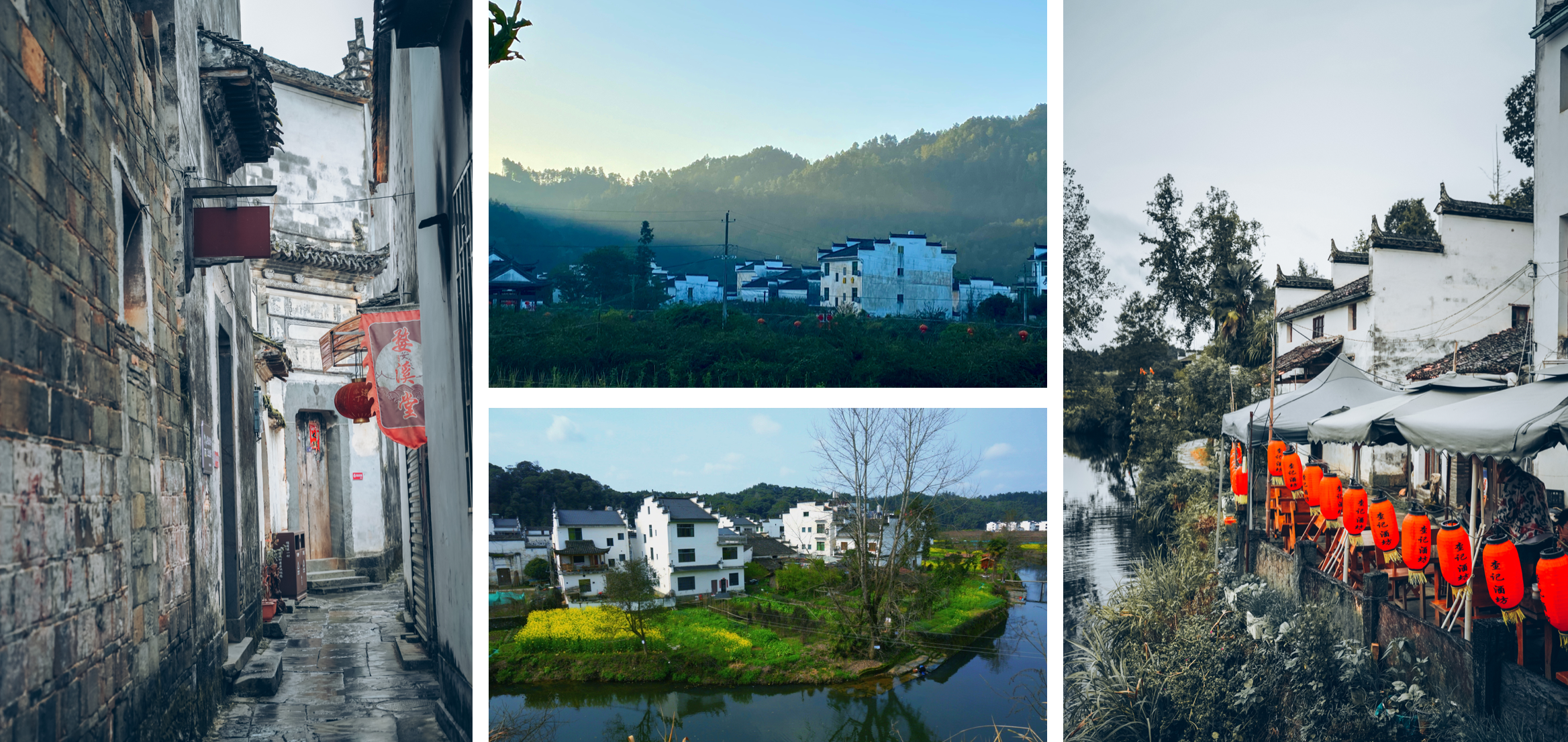 Rainbow Bridge
The Wuyuan Rainbow Bridge, an 800-year-old historical site built in the Southern Song Dynasty, is renowned as one of the most beautiful bridges in China. You can find an iron buffalo in the third pier of Rainbow Bridge that can bless those who touch it.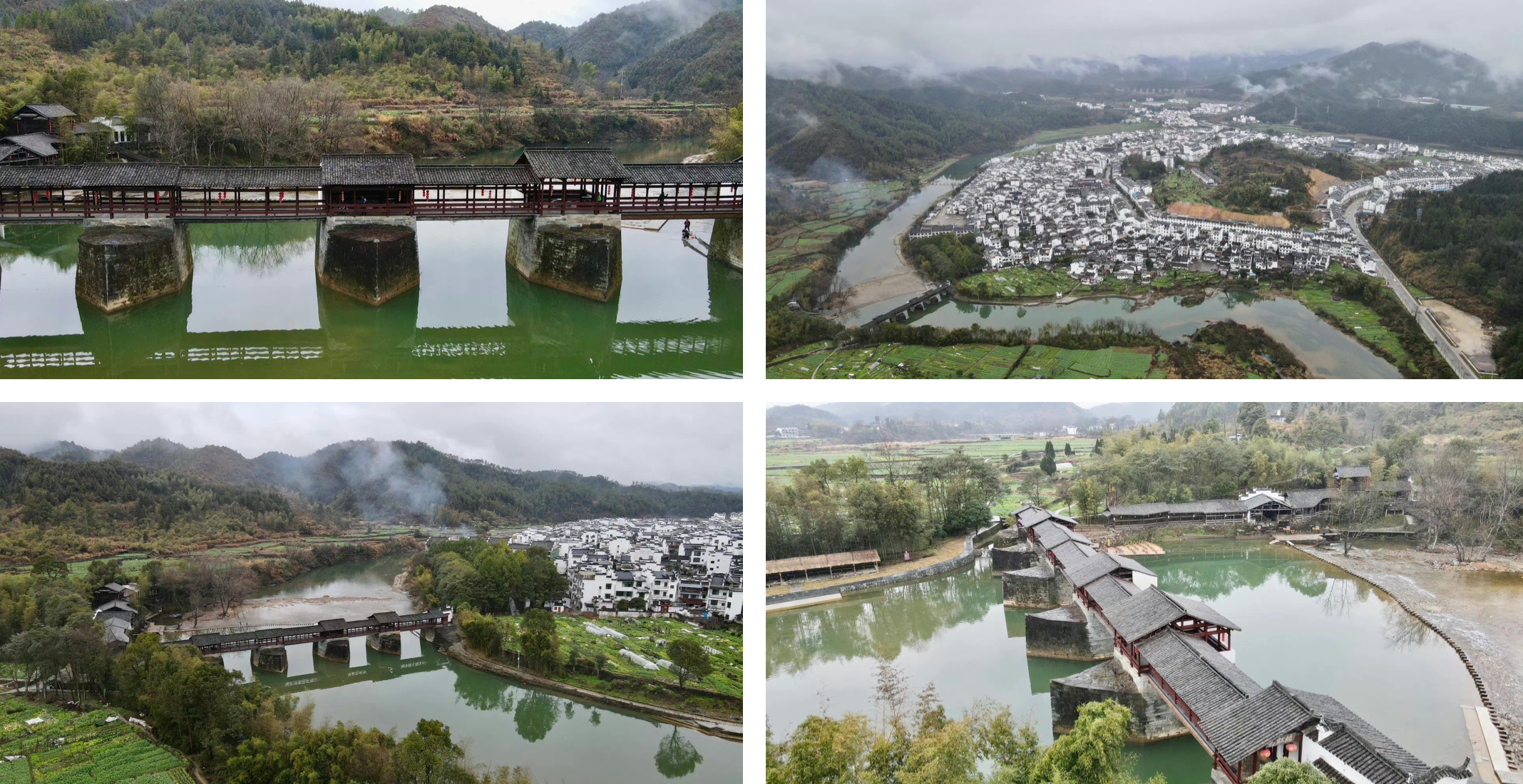 Wolong village
With its virgin forests and waterfalls, the Wulong village is an attractive area for hikers and people seeking respite from the heat of the summer.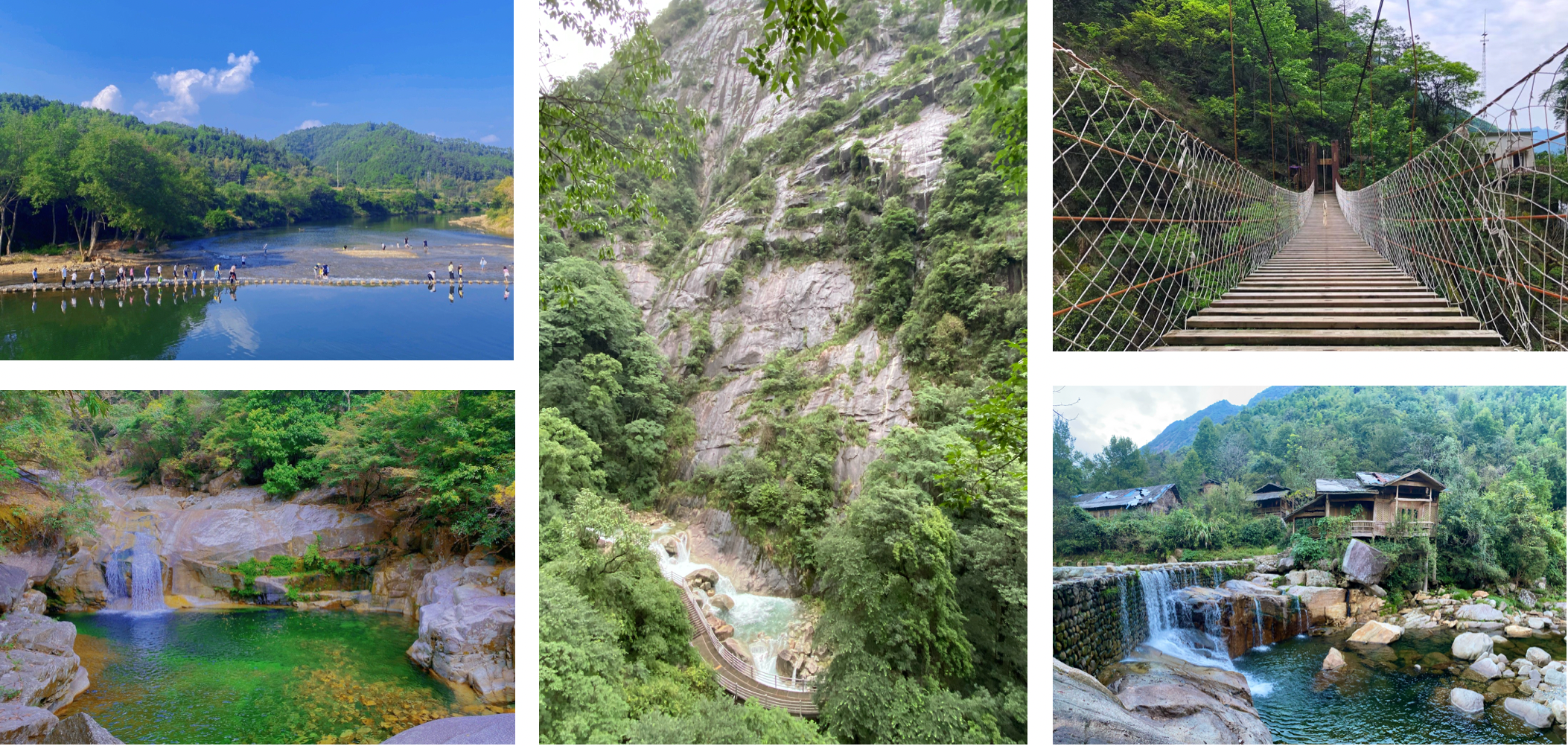 Lingyan Cave
It lies inside the mountain with a height of around seven floors. It has 36 karst caves decorated with colorful lights for you to admire.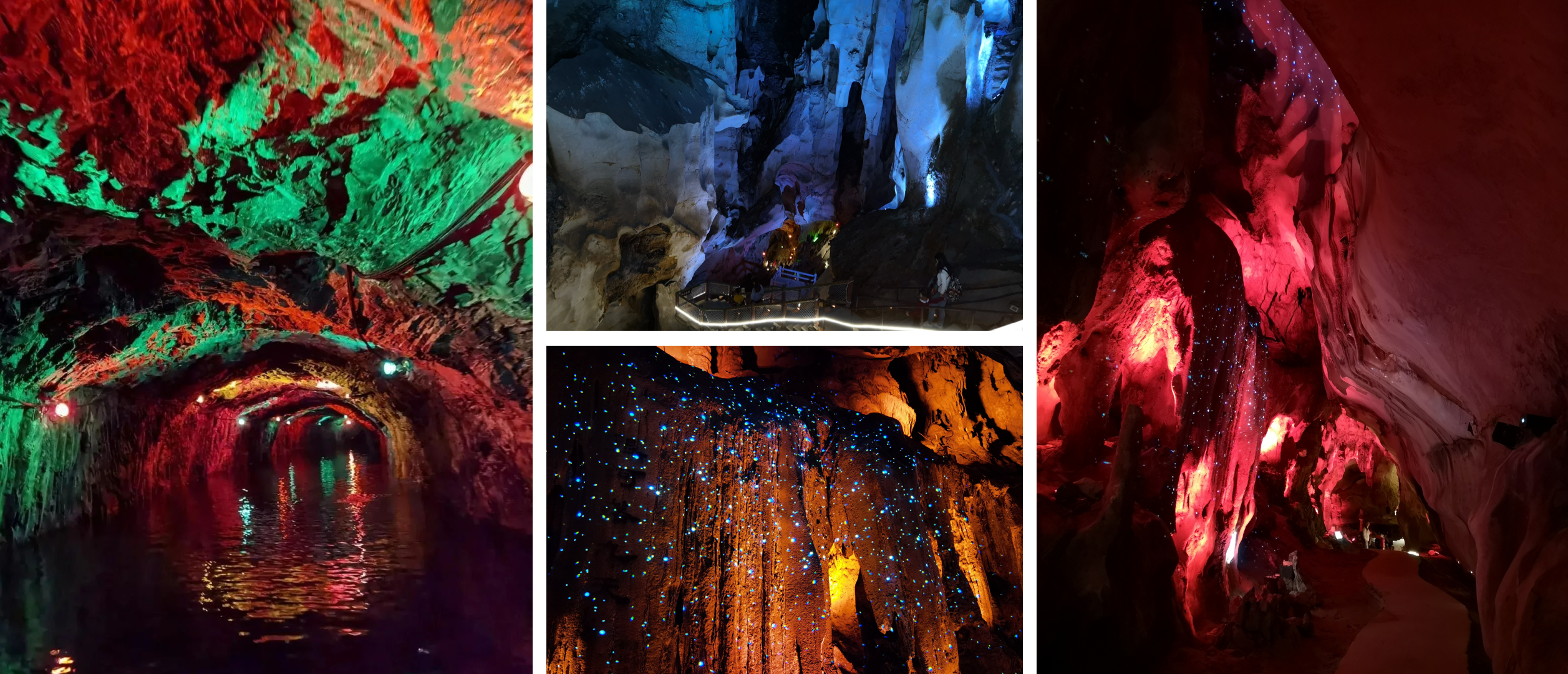 West Route
In case you have been to Wuyuan County already and have tried the North Route and East Route, you may choose this route if you wish to experience more. This route is less traveled by both locals and foreigners. A mountain and lake are its main attractions.
Mandarin Duck Lake
This lake is home to rare wild Mandarin ducks and a beautiful natural waterscape. According to Chinese legends, mandarin ducks are the typical symbol of happiness and love. If you see a pair of mandarin ducks with your loved one, you are blessed to have a good relationship with him/her.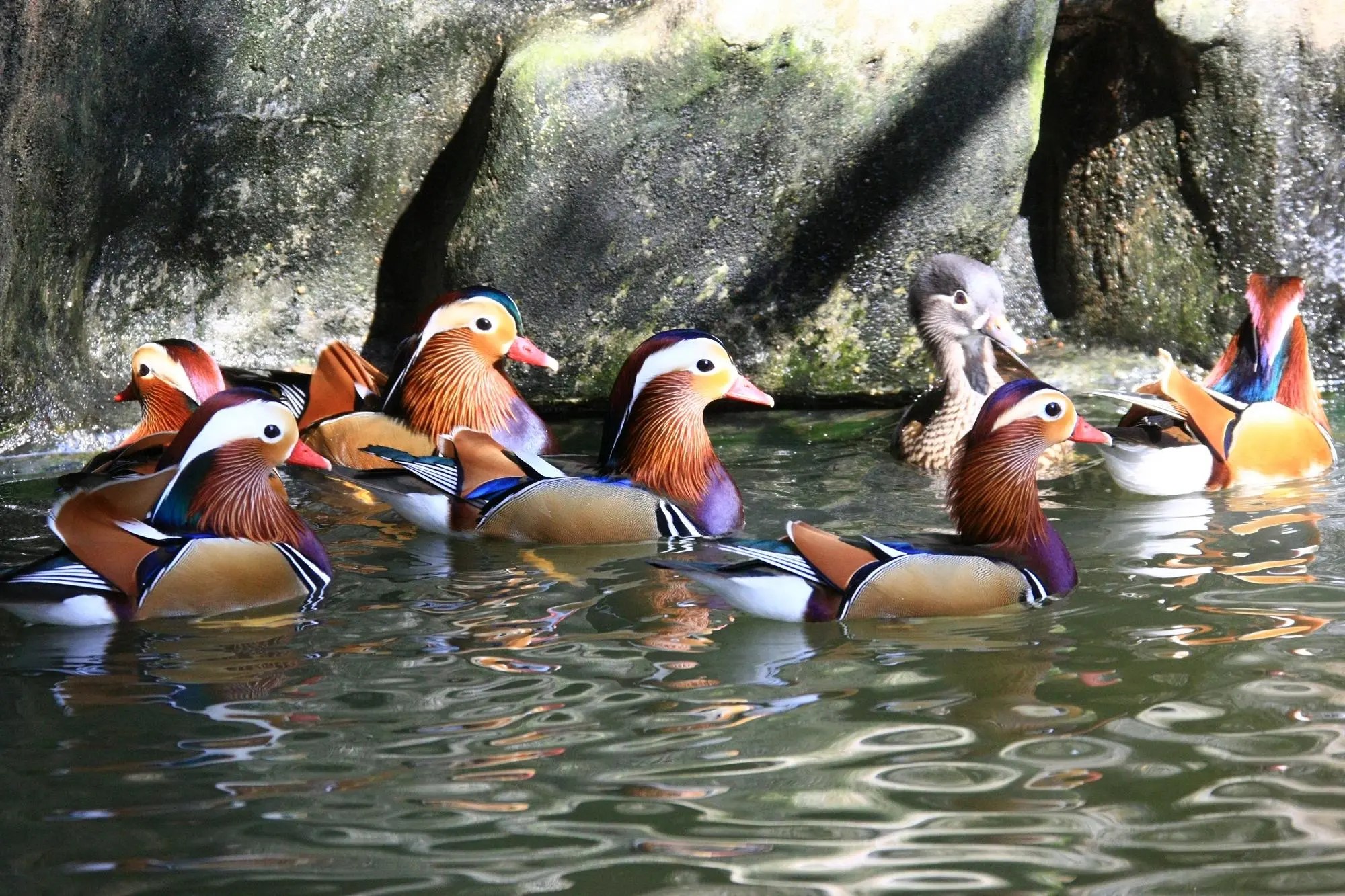 Wengong Mountain
The mountain has a good amount of perennial vegetation coverage as well as many ancient trees. It's a great place to climb mountains and get some fresh air away from the city.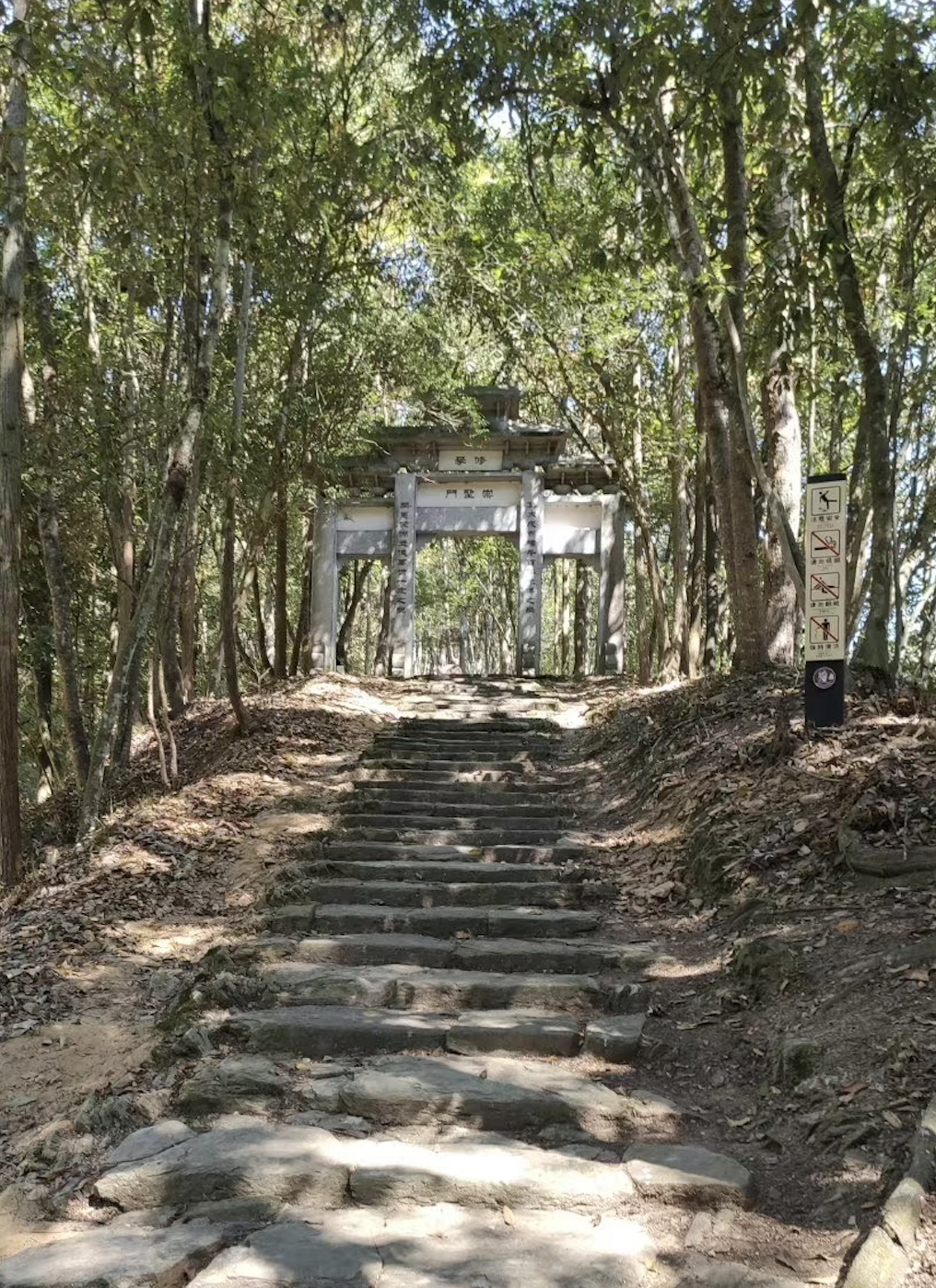 Travel Tips
There is no airport in Wuyuan County. You can take the bullet train to Wuyuan Railway Station from Yellow Mountain, Shanghai, Jingdezhen, etc.

The hotel and restaurant standards are generally acceptable in downtown of Wuyuan, but in the rural areas, there will be no star-rated hotels or western restaurants.

Usually, 3 to 5 days may be enough for your Wuyuan trip. This is a destination where you can perfectly combine with Yellow Mountain or Jingdezhen.

Facility conditions in Wuyuan County are not as good as in large cities. Also, money changing and drawing services are not usually available in some mountain areas or villages, therefore it will be better to bring some cash with you.

Wuyuan is a perfect destination for all year round. The place in spring is famous for its golden rapeseed flowers while in autumn is best for maple leaves.
For more travel inspiration and more details about Wuyuan, talk to our travel consultants right ahead! BOOK NOW!