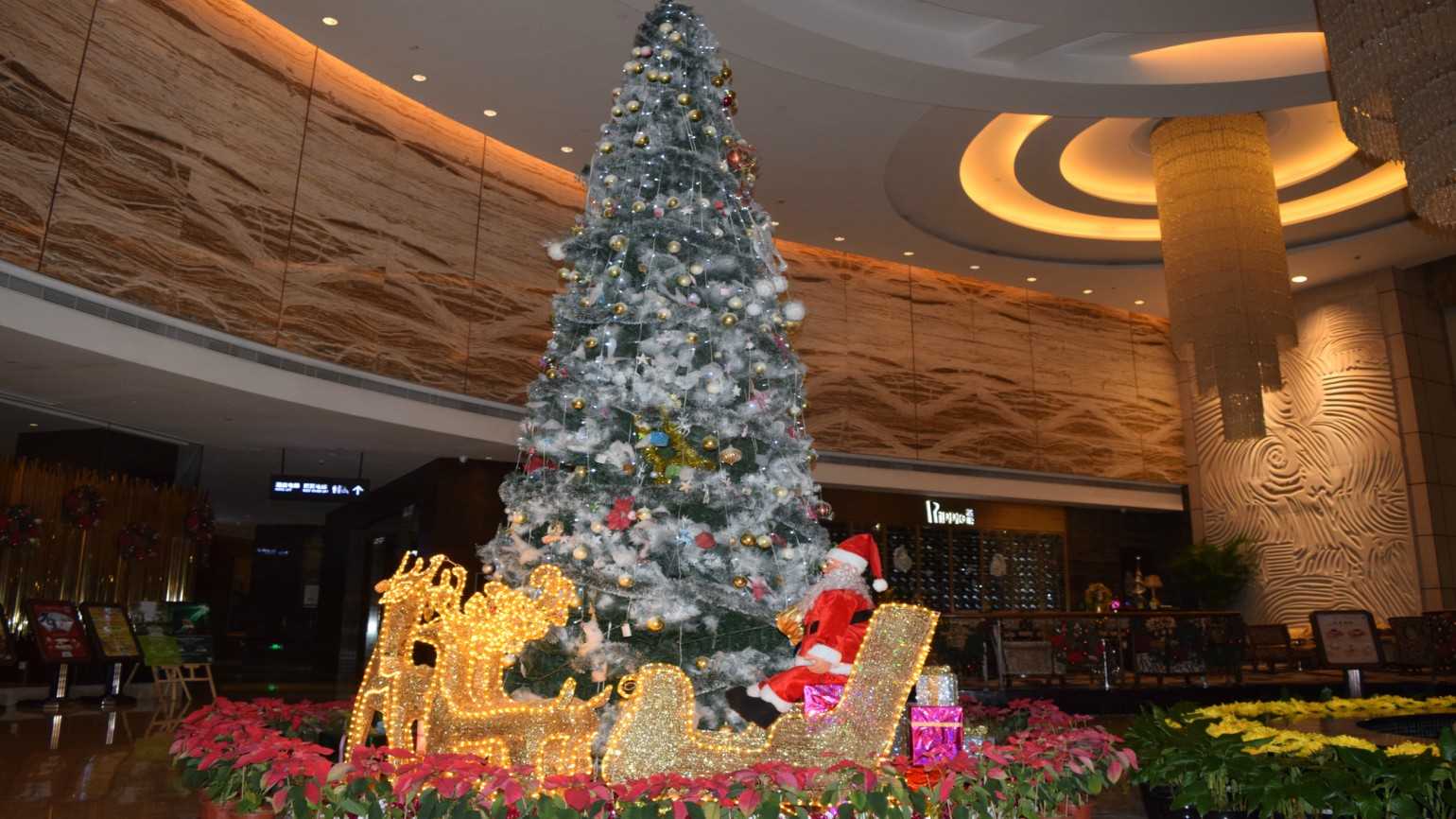 Travel Tips for Christmas Holiday traveling inside China!
Christmas Holidays are just around the corner, no matter you are staying in Shanghai or travel to other cities. EH Guru has gathered some information from our travel consultants, hoping to make your trip smoother and safer!
Special procedures for traveling during COVID-19
1. Do not travel to middle-risk and high-risk areas: You are allowed to travel inside China, but please avoid visit middle-risk and high-risk areas. Click here to check the China risk area list and see the below details to learn more about the health code.
Green Code: If you departure from a low-risk place and have a green code for your arrival place, and you have not passed through a medium-high-risk area within 14 days, then you are allowed to fly back to your city of residence.
Green Code with a "*": A "*" means you are in a city or province that has the middle-risk or high-risk areas, but as long as the code is green you are allowed to travel. However, the travel policy you face might be slightly different compared to the people with only green code.
Yellow Code: If you have been to middle-risk and high-risk areas the code will turn yellow, and please do the COVID-19 test immediately to make sure you haven't got infected. You might be requested a 14-day quarantine on arrival, therefore yellow code means you are suspected or in quarantine.
Red Code: Red means that you are a confirmed COVID-19 patient and have to be quarantined.
You can check your health code through Alipay.
1. Download or open the Alipay app.
2. Type "健康码" and click the "健康码".
3. Click "立即查看"

2. Wear a mask: Please remember to wear your mask during your travels. Especially in crowded places such as on the plane, around famous sights, or in a train.
3. Get a COVID-19 Test if it's necessary: We do recommend that you take a COVID-19 test before you leave, as regulations could change at any time. It will be better to double check with your travel consultant before you visit one city. Spots, hotels or flights usually request a nagative COVID-19 test 2 days before departure.
Know before you go skiing in China
The biggest ski boot that the resort can provide normal is 300mm, if you wear more than 300mm, please kindly bring your own ski boot or double check with your travel consultant.

Please take good care of your belongings when you are enjoying your skiing trip. If you put something in the locker, please double check that you closed the door before you leave.

To be safe, do not ski outside the skiing resort.

Remember to bring some snacks you like, it will not be as easy as in Shanghai to get western food.

Depending on traffic conditions, it will take about two to three hours from Harbin Taiping International Airport to Yabuli Ski Resort.

It takes about three hours from Changchun Longjia International Airport to Beidahu Ski Resort.

Changbaishan Airport to Changbaishan Ski Resort is about one hour.
Tips for your trip to the north of China
In north of China, the weather will be dramatically different compared to south China, much more colder. Keep yourself warm is a very important thing. Remember to bring thermal underwear, gloves, scarves, earmuffs, hats, facemasks, thick arctic clothing, and boots that are necessary items to carry with you. In order to prevent snow blindness, you have to wear sunglasses or snow glasses.

Frostbite prevention is important. If your hands, feet, ears, nose, or other extremities start losing sense due to the cold, do not wash them with hot water. Ideally, retreat to a warmer indoor environment and rub them vigorously to restore the circulation slowly.

Drink plenty of water, it is very dry in north of China.

The weather may be very dry, please bring some body care products with you.
Places you can visit near or inside Shanghai
If you are not considered visiting places far away from Shanghai, below are some articles for your reference.
China's useful websites
The following websites are for you to check the latest news if need.
Apply for the Health Code
Below are the QR codes for you to apply for the green code to different cities in China.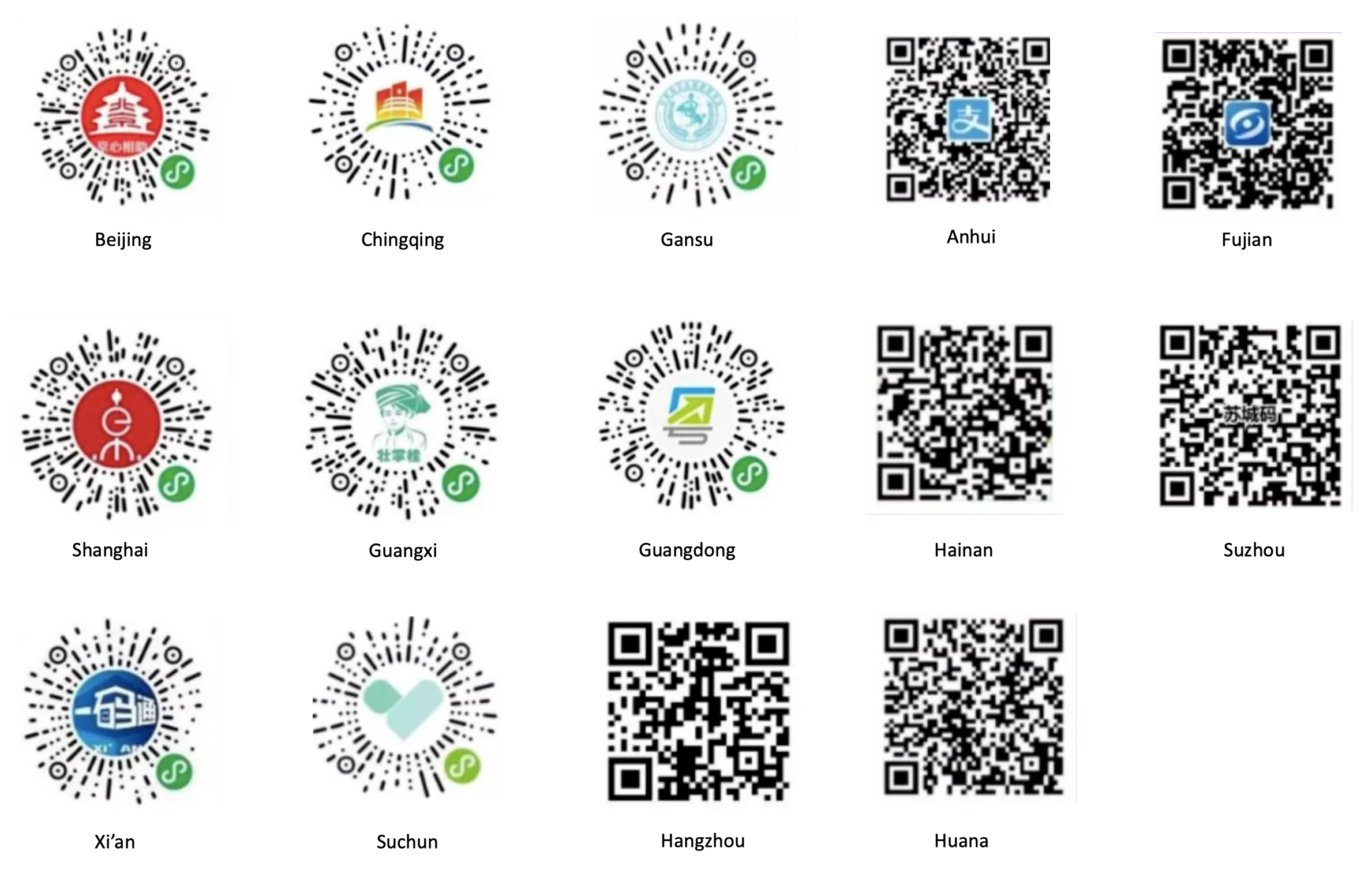 Disclaimer: The above-mentioned information may change frequently. Expats Holidays is not responsible for the accuracy of the travel policy given by the government.
The Expats Holidays staff wishes you a warm Merry Christmas! Take care and be safe during your holiday season. If you have any travel problem or need any travel advice, we are here to support you.