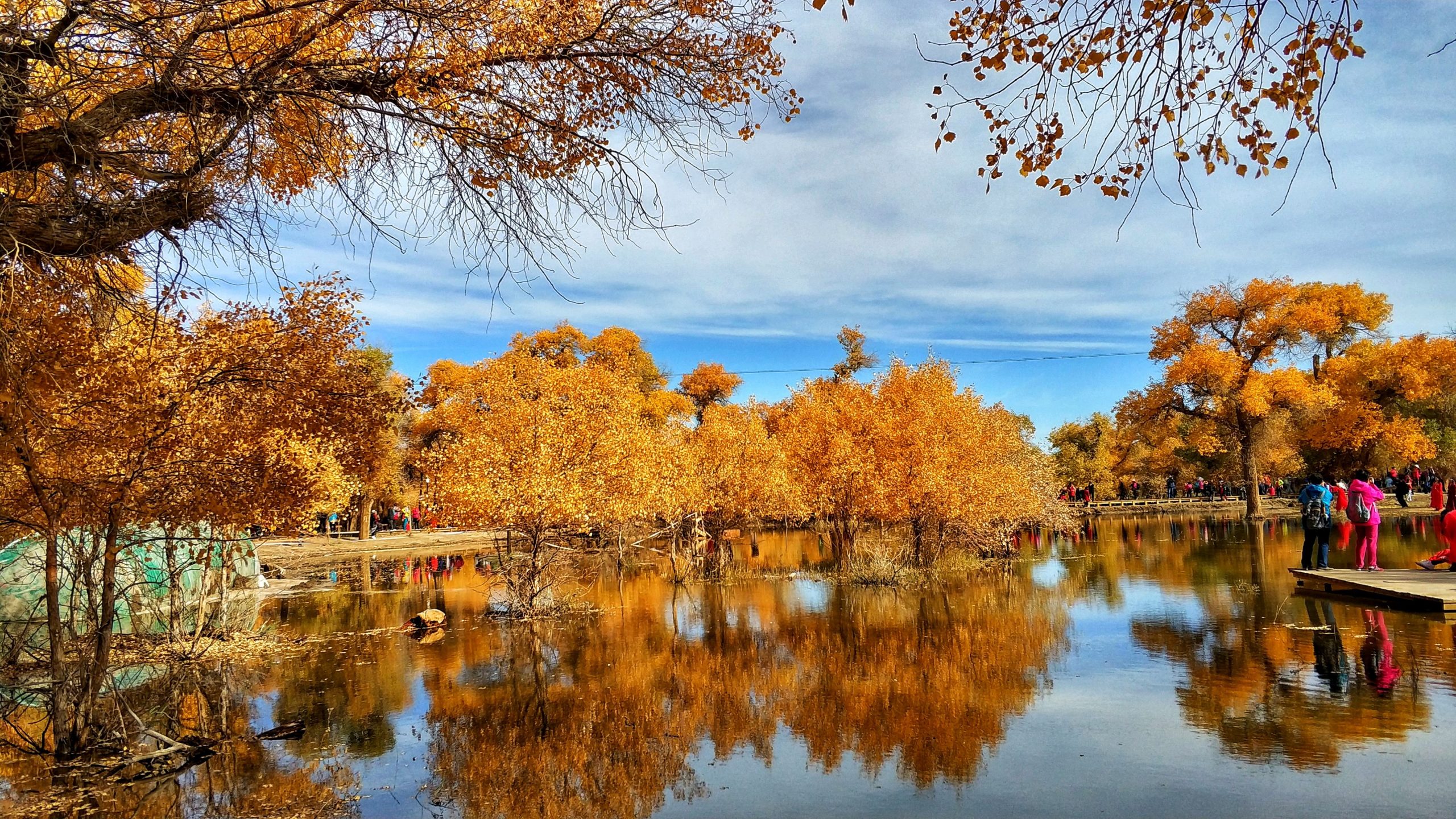 10 Destinations to travel during 2022 China's Golden Week
This year the Golden Week in China will start from 1st October and end up on 7th October. Golden week is the best time to travel around China since you can enjoy vibrant fall colors with nice weather conditions everywhere you go. Below destinations are less affected by the recent COVID-19 pandemic, therefore, they will be first recommended for your future trip.
Yunnan – Romantic land in China
Weather in Golden week: It is cool with some rainy days but often sunny. The average temperature is 13 °C to 22 °C.
Speaking of Yunnan you may have images of Lijiang Ancient Town, Tiger Leaping Gorge or Jade Dragon Snow Mountain that first come to your mind. But in this harvest season, we would like to recommend you Dongchuan Red Land and Pudacuo National Park. Dongchuan Red Land located in the northeast of Kunming is praised as "God's palette", being definitely the most striking and distinctive red lands in the world. The Shangri-La in Yunnan makes people linger especially in autumn. You'll be greeted with serenity in Pudacuo National Park with endless grasslands, steep gorges, azure lakes and Tibet villages.   (8-Day Classical Yunnan Tour)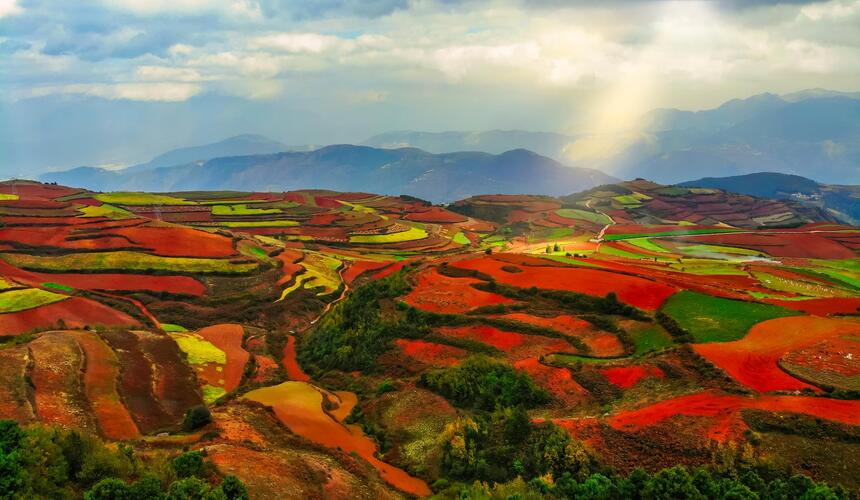 Guilin – Splendid landscape of mountain and river
Weather in Golden week: It is cool and dry. The average temperature is 17 °C to 26 °C. The weather in the Yangshuo and Longji countryside is about 3 °C lower than in Guilin.
October is a peak month in Longsheng since the rice terraces all turn golden yellow and the crops are waiting to be harvested by farmers. If you do not mind the crowd then take a glimpse of this stunning view because it can only be seen in autumn every year. The opposite vibe of Yangshuo will be suitable for people who are looking for a laid-back vacation. Take a bamboo raft on the Yulong River, enjoy the thousand-year history of osprey fishing, ride a bike along the Shili Gallery, or soak in the hotel's pool to see the sunset scenery. (7-Day Colorful Guilin & Yangshuo Tour)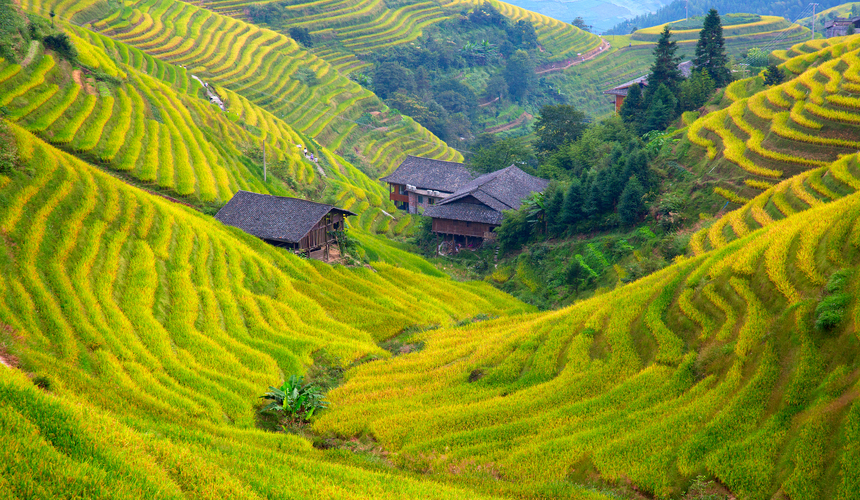 Guizhou – Off the beaten tack villages and natural landscape
Weather in Golden week: It is a moderate rainy month. The average temperature is 13 °C to 20 °C.
In Guizhou, Danzhai Miao batik is extremely famous, also included in the first batch of national intangible cultural heritage in China. Coming to the land of batik, with such a rich cultural and ethnic atmosphere, it is important to create your own work. No matter what age you are, you will be excited when you get to Xiaoqikong Scenic Area to gawk at its famous blue lakes, rushing waterfalls and deep woodlands backlit by forest ranges. (4-Day Brief Guizhou Tour)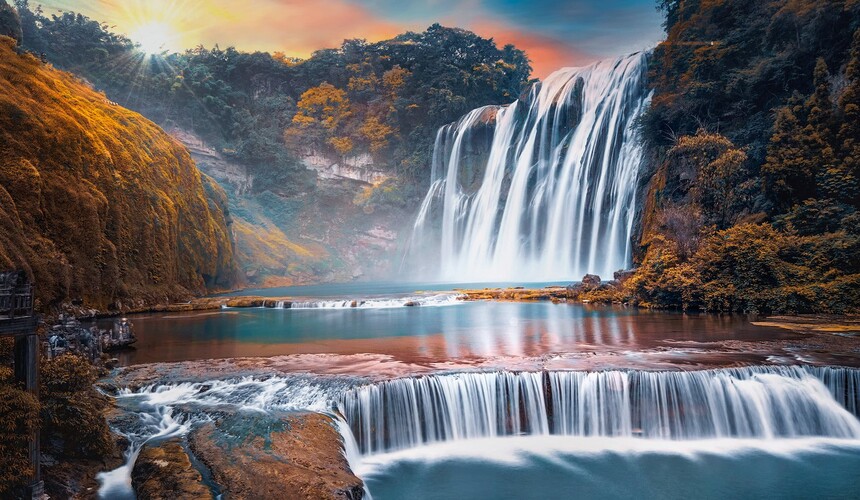 Xiamen – A pearl on southeastern coast of China
Weather in Golden week: It is humid with little rainfall. The average temperature is 20 °C to 27 °C.
Xiamen is famous for its landmarks named Tulou, where you can meet the renowned Hakka cultural people who still live here with a great history of hundreds of years. You can wander in beautiful colonial buildings and have a romantic walk nearby the sea on Kulangsu island. Climb to the top of Wuyi Mountain or enjoy bamboo rafting along the Nine-bend stream, which are nice ways to fulfill your trip in Xiamen as well. (4-Day Ethnic Hakka Xiamen Tour)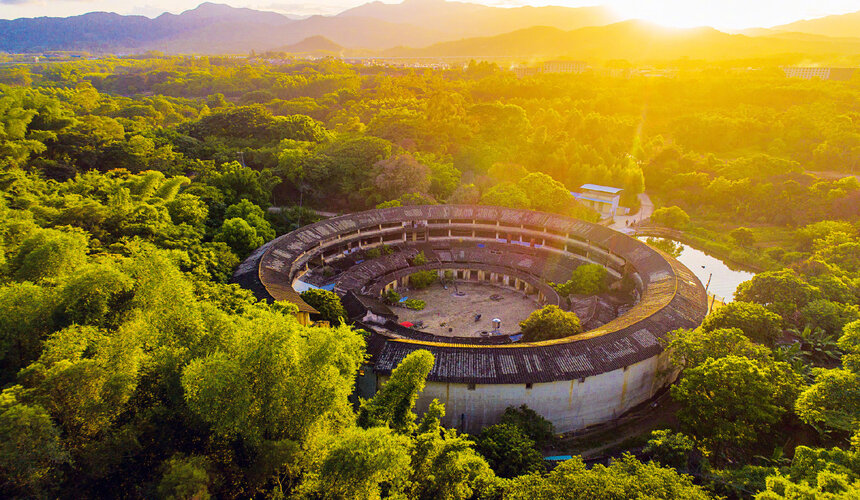 Tibet – The roof of the world
Weather in Golden week: It is dry season with pleasant weather. The average temperature is -1 °C to 15 °C.
As you all know the travel cost for Tibet is a bit higher compared with other destinations in China, therefore one of the best ways to value your budget is to attend our group tour. Along the trip you will see shining turquoise lakes, huge plains dotted with yaks and nomads' tents, and high passes draped with colourful prayer flags. Hike past the ruins of remote hermitages and camp at Everest base. (8-Day Adventure Tibet Group Tour)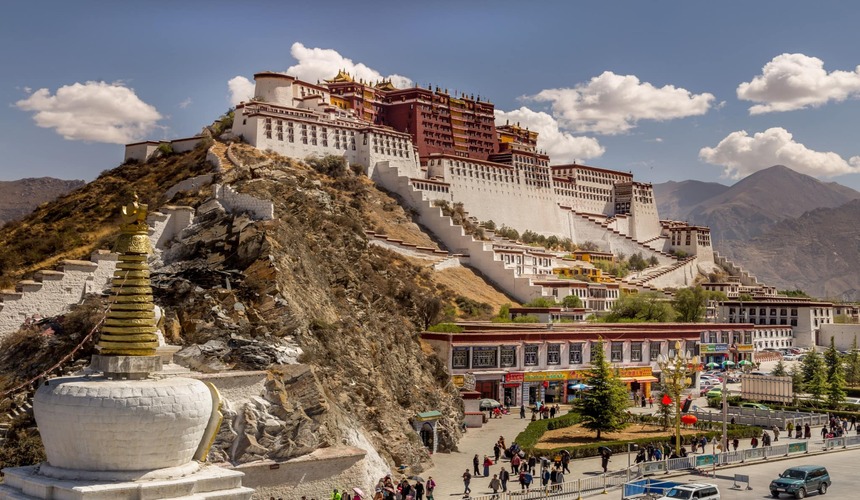 Inner Mongolia – The cradle of the northern nomads
Weather for Golden week: It is cool but not so cold. The average temperature is 14 °C to 21 °C in Hohhot and 7 °C to 14 °C in Hulunbuir.
Inner Mongolia is a destination full of adventure which will remind you of nomadic herders, thundering horses and, of course, endless grassland! Autumn makes Inner Mongolia even more stunning and turns it into a golden fairy land. Golden Euphrates Poplar and Erguna Wetland Scenic Area are two popular places where you will find a mix of golden and fiery red leaves forest while river reflection is clearly visible, presenting a vivid autumn scene. (9-Day Exotic Inner Mongolia Tour)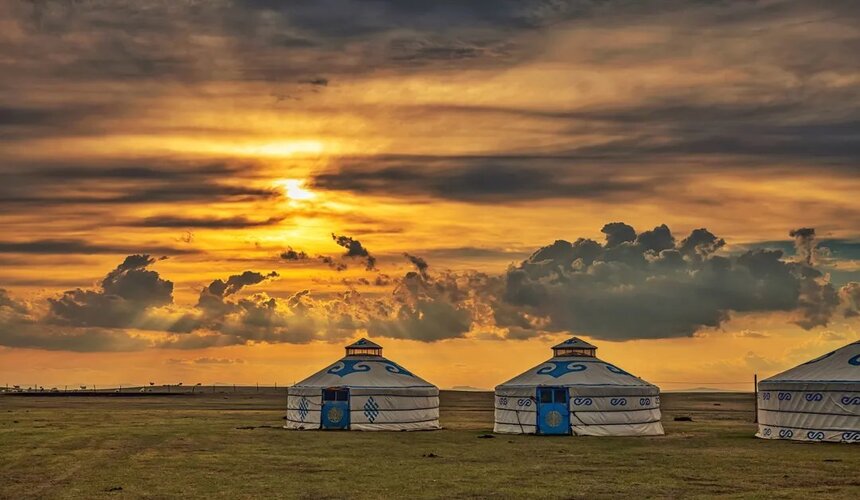 Zhangjiajie – Incredible "AVATAR" world
Weather in Golden week: Cloudy or sunny day and the weather becomes cooler. The average temperature is 18 °C to 21°C.
We suggest you to challenge yourself to get on the top of Zhangjiajie mountain, as the spectacular landscape boasts more than 3000 distinct plant species as well as diverse fauna. We are sure you will not want to miss the Furong Ancient Town that hangs on a waterfall and the Diaojiaolou perched on the cliffs. The riverside town of Fenghuang is a historic gem where you can explore traditional shops, temples, and ancestral halls along the alley while taste famous sweet ginger candy on your hand. (3-Day Zhangjiajie Tour)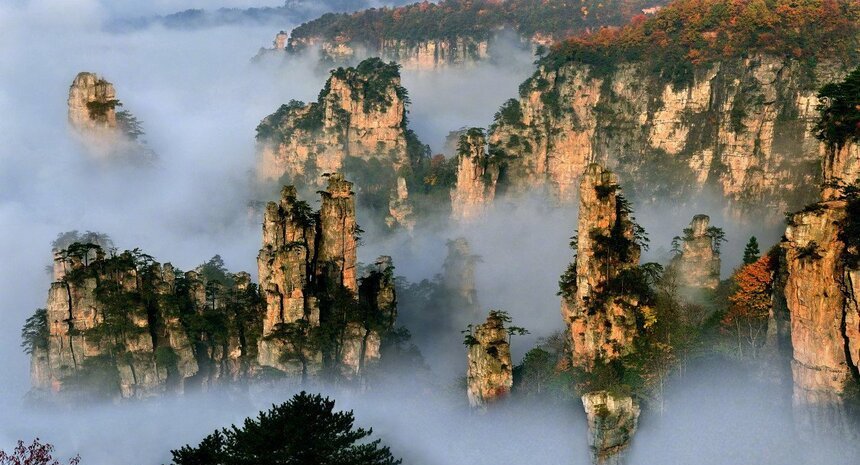 Chengdu – A land of many guises
Weather: It is cool. The average temperature is from 15 °C to 21°C.
Chengdu, well known for its adorable pandas, is the capital city of Sichuan province with a wide choice of attractions for tourists. In autumn Jiuzhaigou is undoubtedly a heaven of colors. All the colors you see here are the great nature's infinite love for Jiuzhaigou. Dazzling red leaves, verdant pines and cypresses, colorful ponds. It would be a pity to miss the autumn of Jiuzhaigou. (6-Day Classical Chengdu Tour)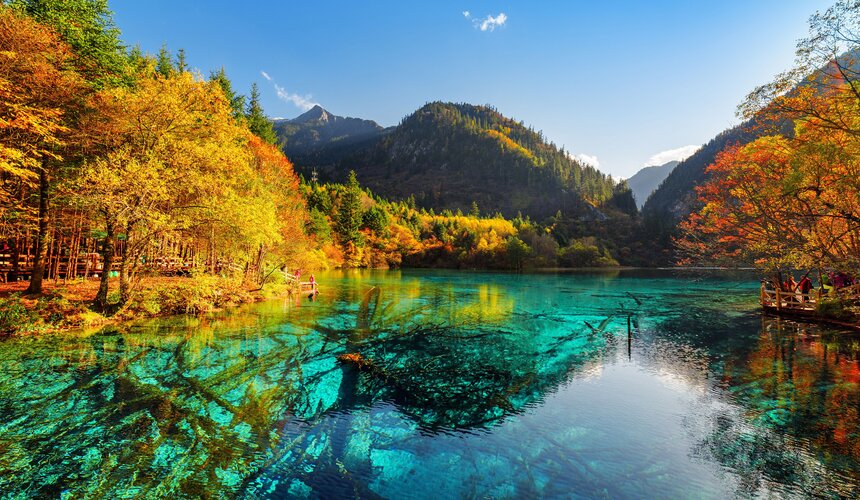 Qinghai – Source of three rivers in china
Weather: It is cool in the day time, but cold in the night time. The average temperature is from 1 °C to 13°C.
Qinghai occupies a vast swath of the northeastern chunk of the Tibetan Plateau whereas one of old Tibet's three traditional provinces. Therefore you can experience a strong mixture of cultures with Tibetan, Muslim, and Chinese influences. Monks perform prostrations in order to gain piety in their lifetime at Kumbum Monastery which allows you to see the difference in the religion. As for nature landscapes, Qinghai is full of prayer flags, occasional yaks, and saltwater lakes.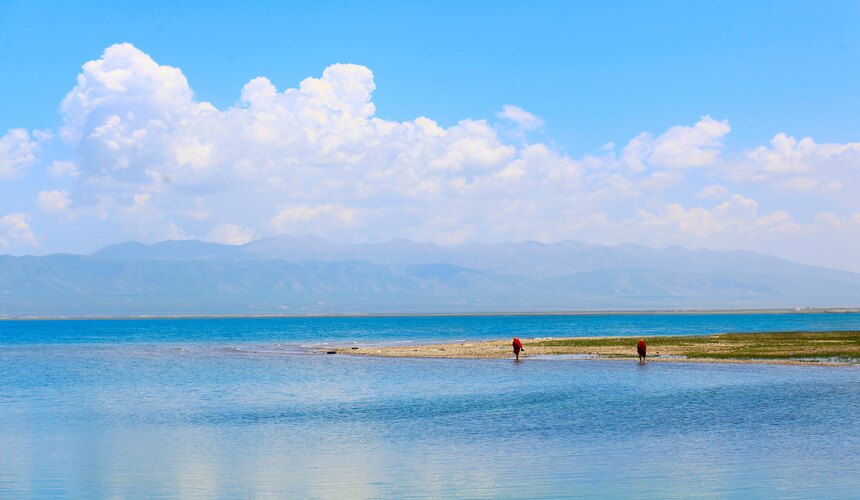 Xian – The golden city of China
Weather in Golden week: Early October is cool while starting from middle October becomes colder.  The average temperature is 10 °C to 20 °C.
Xian has once been the last stop of the Silk Road and a gathering place of cultures and religions, therefore dynastic enthusiasts can easily be in love with this place. There are many must-see attractions including the Army of Terracotta Warriors, the Tomb of Emperor Jingdi, Xi'an City Walls and the Muslim Quarter. (5-Day Mt.Hua with Ancient Xian Tour)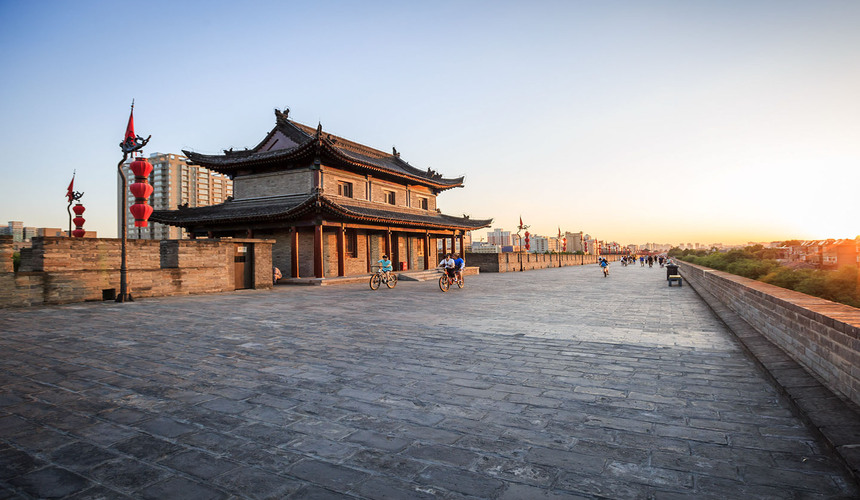 There will be many people in China who will be spending this year's National Day holiday with family and friends taking part in gatherings or quick getaways. Therefore, here are 4 facts you might want to know before the trip.
Prices for flight tickets, hotels, and guides are fluctuating day by day. Besides, it often happens that the phenomenon of demand exceeds the supply. Therefore, we advise you to book earlier or have a plan B if possible.

Please note that Golden Week in China is an extremely popular vacation time. In order to provide you with a smooth journey, it would be best to start discussing your travel plans with our travel consultant and book as soon as you make the decision.

Some activities might be suspended due to the COVID-19 restrictions, therefore please kindly check with your travel consultant before adding them to your itinerary.

If you visit some popular attractions such as the Great Wall or Xian Terracotta Warriors you may face long queues.
If you need to plan the itinerary or have any concerns regarding the travel information in Golden Week, please feel free to talk to our travel consultants!