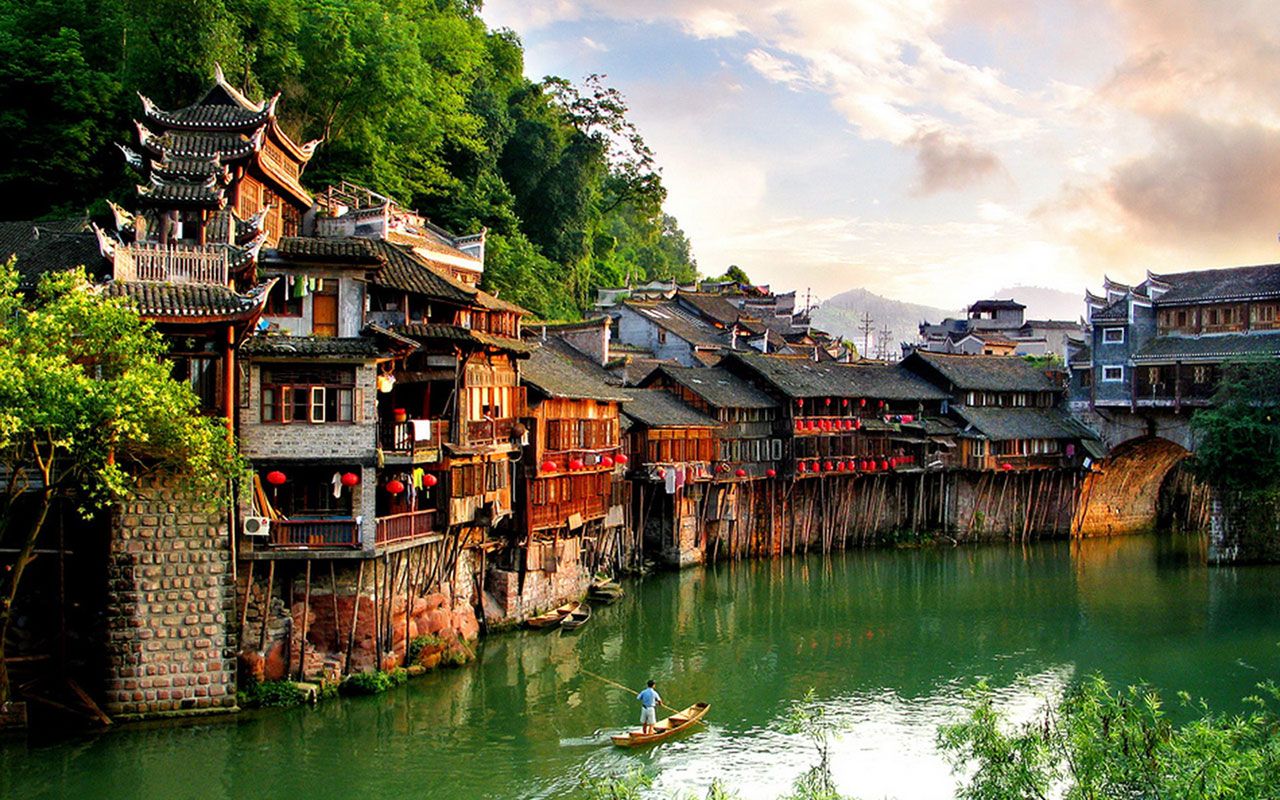 10 Best Places to Visit on the Labor Day Weekend
Whether you prefer hiking, exploring an urban city or just lying on the beach with a tropical drink in your hand, China has got you covered. The hotel and flight ticket fees during Labor Day Weekend are increasing every day, if you would like to travel please make your decision as soon as possible.
Sanya
Known as "Hawaii of the East" thanks to its sub-tropical climate and palm trees, Sanya is the primary resort destination on China's Hainan island. There are 5 bays with different features you can choose to stay, if you would like to know more about Sanya, please click here.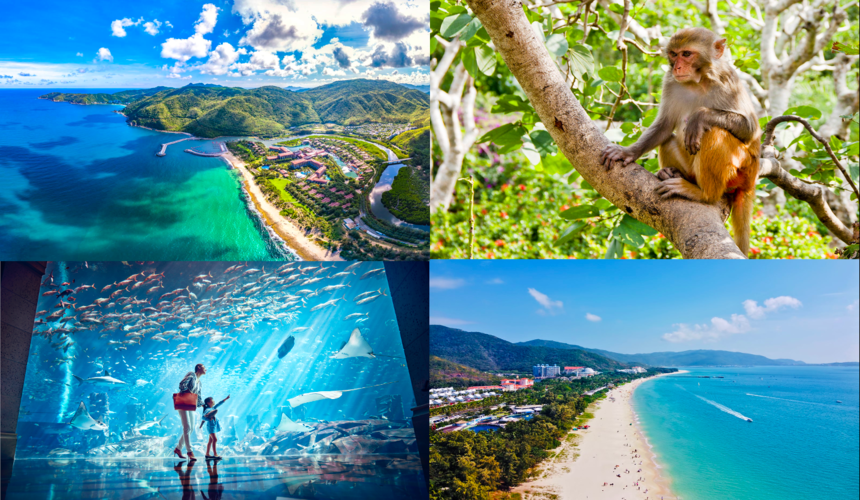 Xiamen
Xiamen ranks among China's most appealing tourist destinations, with a fine mix of urban and natural attractions. You can either enjoy an afternoon walk with the view of the sunset on Gulangyu Island or explore the UNESCO World Heritage of Hakka Tulou. (4-Day Ethnic Hakka Xiamen Tour)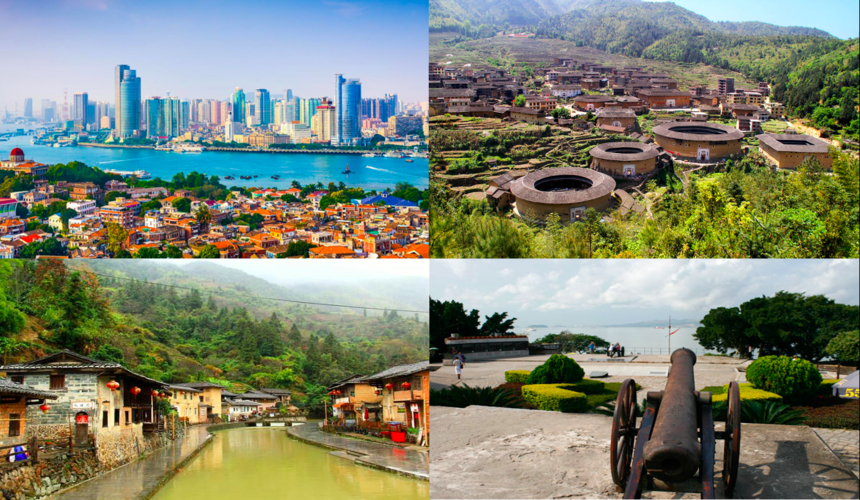 Zhangjiajie
If you are a fan of Avatar, you definitely should not miss the Zhangjiajie National Forest Park. Here, you can enjoy a mystical landscape of sand and limestone rocks that provides a breathtaking and spectacular view. Even on a rainy day with clouds and mist, it still excels in unparalleled beauty. (4-Day Mountainous Zhangjiajie Tour)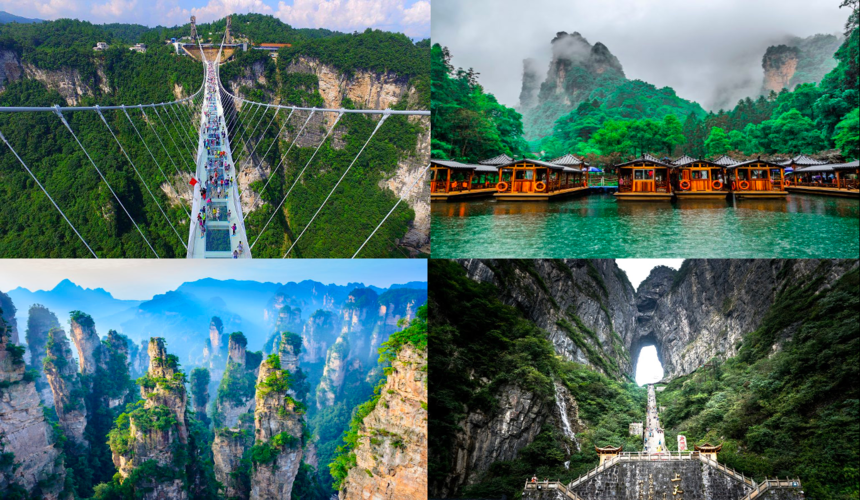 Yunnan
In the cities of Kunming, Dali, Shangri-La and Lijiang, there's so much to eat, see and do. In this spring-like weather all year round places, you can enjoy religious sites and breathtaking landscapes that could easily be the set of a film, and also delicious yet affordable food for your bustling nightlife.  (5-Day Mysterious Yunnan Tour)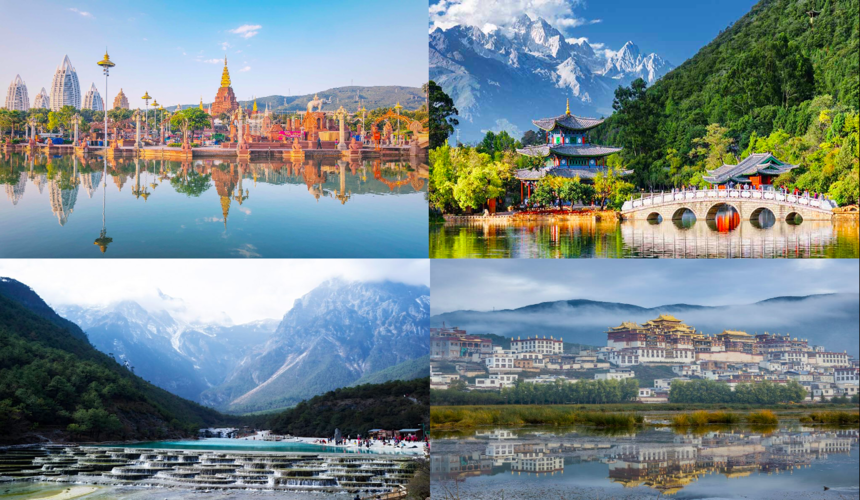 Guilin
Guilin has long been a favourite among expats in China. This compact city is most famous for the green mountains, crystal clear waters, unique caves and the beautiful cliffs in its outskirts. Besides, its unique folk customs offers its visitors unforgettable experiences in themselves. (4-Day Dreamy Guilin Tour)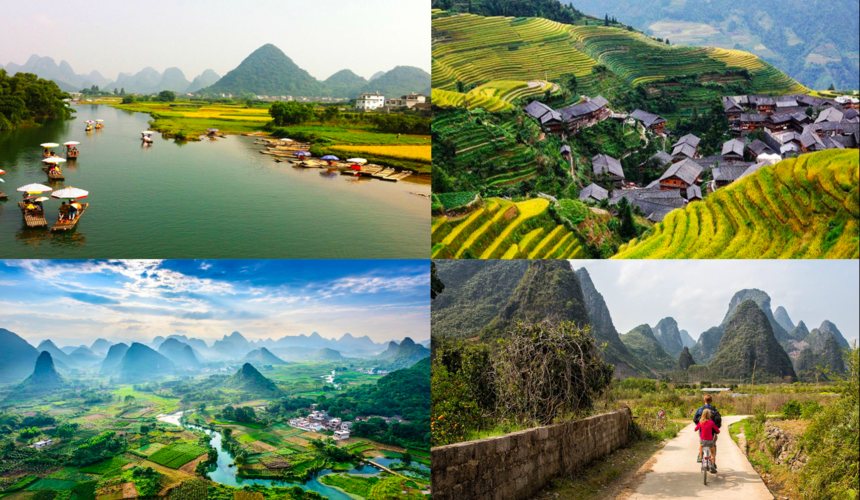 Chengdu
Chengdu is the provincial capital of Sichuan, where giant pandas can delight you at the Chengdu Breeding Research Base. There are numerous scenic spots both in and around the city. The world's largest sitting Buddha in Leshan is 71m tall. The streets are full with crowds waiting outside hot-pot restaurants. (4-Day Charming Sichuan Tour)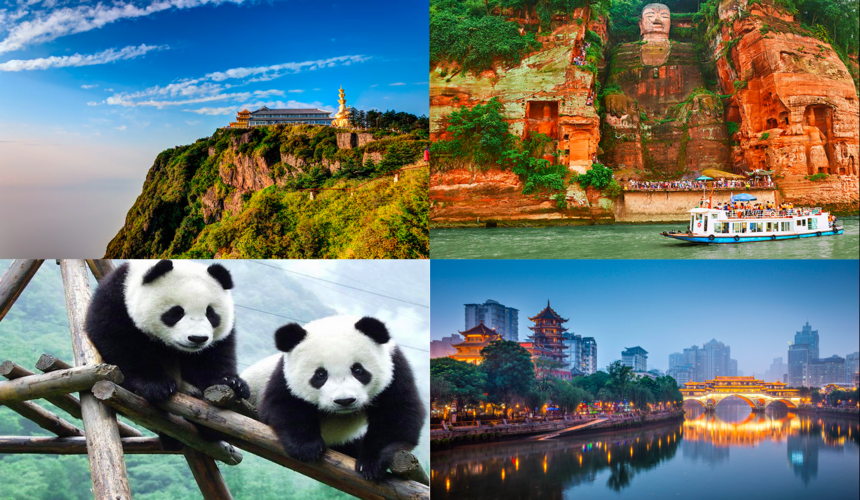 Xi'an
Xi'an is the place where the legendary ancient Silk Road started. It can offers you a wide range of historical heritages to understand Chinese history and culture from different sides, visiting the Terracotta Warriors and ancient city walls. (3-Day Buried City Xian Tour)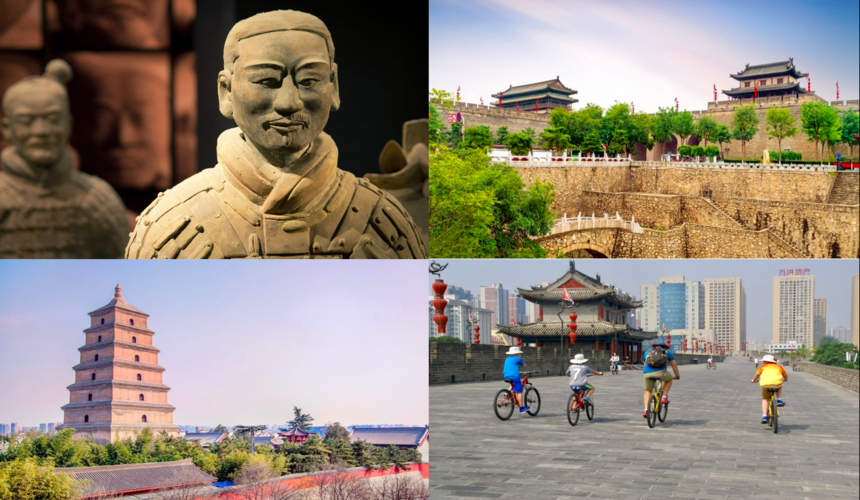 Gansu
If you are looking for the mysterious desert of the silk road, Gansu province is the destination you need to visit! The ancient trade of commerce left Buddhist statues, beacon towers, forts, chunks of the Great Wall and ancient towns in its wake. It can offers you an entrancingly rich cultural and geographic diversity.  (7- Day Mysteries Silk Road)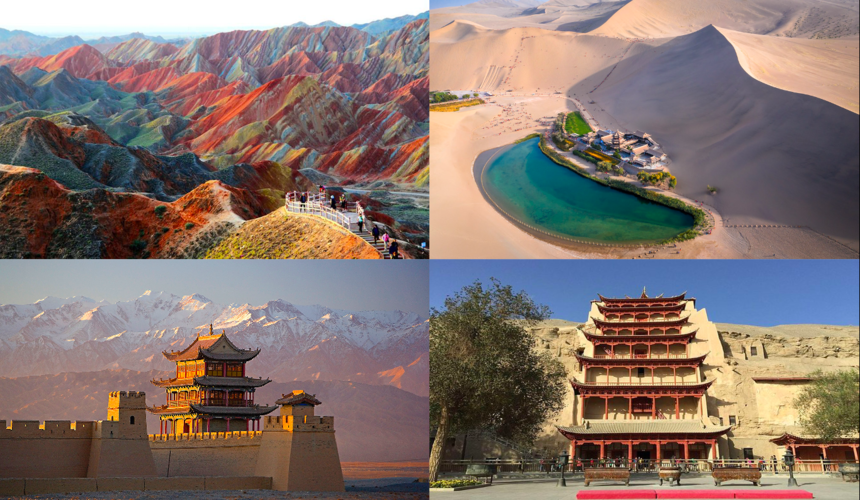 Yellow mountain
Yellow mountain features Five Wonders: oddly-shaped pines, bizarre rocks, sea of clouds, winter snow, and hot springs. However, if you are looking for a superb view with sea of clouds, the period from April to May is the best. (3-Day Mountainous Huangshan Tour)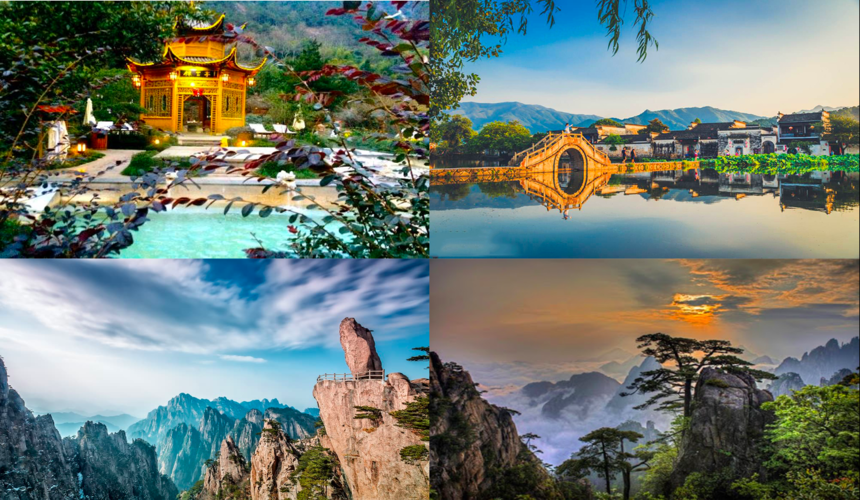 Moganshan
If you do not want to leave Shanghai, then we highly recommend Moganshan to you! About 2.5 hour drive by car in southwest of Shanghai. It is famous for its scenic vistas, forested views, towering bamboo and stone villa architecture.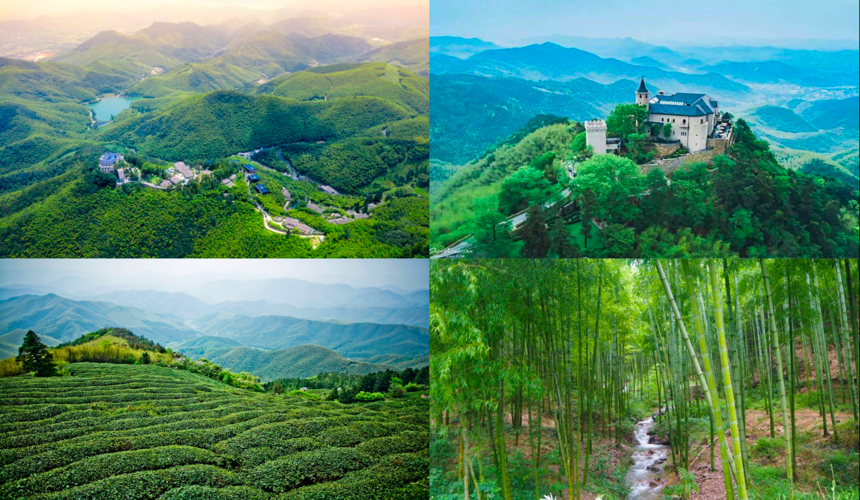 If you would like to get the details for above destination, please feel free to chat with our travel consultants!